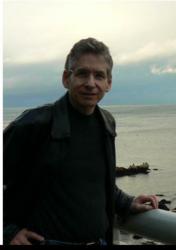 The Security and Sustainability Forum addressees climate security issues.
Washington, D.C. (PRWEB) March 31, 2013
The Security and Sustainability Forum (SSF) announced that it launched an online talk radio station in March 2013. Security and Sustainability Radio features SSF's Managing Director, Edward Saltzberg, interviewing climate security experts and audiences can call in to talk with the guests. The radio show will extend to the airways SSF's mission "to convene global experts to inform decision making on climate security."
The first episode, on March 7th, was a Conversation with Anne Lewis] of America's Waterway about management of the Mississippi River. The interview can be streamed or downloaded from the radio website.
Two additional episodes have been scheduled.
The Sustained Assessment on Security and Sustainability Radio] recommended in the draft National Climate Assessment is set for April 9th, 2013 from 11:30 am to 12:15 PM EDT. Jim Buizer from the University of Arizona and the lead author of that chapter is the guest. The interview is a prelude to a more comprehensive SSF webinar on April 24th. Register for the webinar at http://www.ssfonline.org
The second episode, on April 16th at 11:30 am EDT, is an interview with Dave Buemi, Senior Director, Marketing and Government Markets for Gehrlicher Solar America Corp. Solar Energy's Coming of Age will address advancements that make solar rooftop and ground mount solar systems competitive alternatives to fossil energy in many parts of North America and internationally and a more attractive energy conservation measure (ECM) within energy service company (ESCO) contracts
About the Security and Sustainability Forum: SSF convenes global experts to address impacts to society from climate and other disruptions to natural systems. The events are educational and also free. Join SSF for free access to the webinar archives and see the schedule of webinars and radio interviews at http://www.ssfonline.org