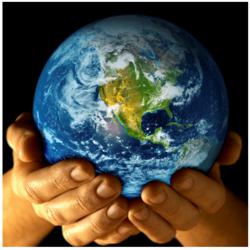 I am amazed at how much I learn from SSF webinars.
Washington, DC (PRWEB) November 30, 2011
The Security and Sustainability Forum announced that it has launched a You Tube channel for the public to preview its members-only archive of educational webinars.
The Security and Sustainability Forum is a membership organization that hosts free live webinars featuring global experts who address the impacts of climate change on security and human welfare. The 90 minute webinars are recorded and archived for streaming access by SSF members.
Security and Sustainability Forum membership is also free and, in addition to the archive access, will offer other benefits including members-only events, a resource library, U.S. government grants and contracting opportunities, and a college internship posting, among others.
Preview the archive at SSFONUTUBE and sign up for free SSF membership.
The Security and Sustainabilty Forum also has a partners promotion program explained in the attached file and on the website. Our webinars attract several hundred professionals and decision makers from government, industry, academia and NGO's.
About The Security and Sustainability Forum:
The Security and Sustainability Forum hosts free online seminars that are educational and thought provoking for environmental professionals, and government and industry decision makers. In our 90 minute seminars experts explain the issues and discuss the policy, technology, collaboration and governance best practices and investments needed to mitigate and adapt to large scale and local environmental impacts in a changing climate.
Together panel members tackle difficult questions that often lead to new ideas for solutions, and new applications for existing approaches to security and sustainability in a changing climate and other destabilizing environmental conditions.
To learn more visit: http://www.securityandsustainabilityforum.org
# # #