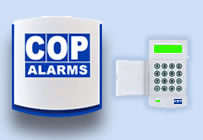 SecurityCAM, a leading alarm systems and security solutions provider is offering a free site
survey to all homeowners and business firms.
London, UK (PRWEB UK) 16 May 2012
SecurityCAM, a leading alarm systems and security solutions provider, has announced that it is offering a free site survey to all homeowners and business firms. The company is offering this free survey facility to help educate homeowners and business owners about the need for effective burglar alarms and intruder alarms. They want to demonstrate how vulnerable a residential and commercial premise can be, without the right home intruder alarms and business security. All those who want to avail this free site survey facility can call up the company through the numbers given on their website, http://www.FirstHomeSecurity.co.uk , or they can fill out a simple form on their website.
Mr. Idris Shara, the CEO of SecurityCAM, commenting on the free site survey offered by their company, said, "We believe in being proactive when it comes to improving the security situation in the UK. We do not want to wait for people to come to us only when they feel the need for effective home security devices and business alarms; we want to convince even those people who feel their homes and business premises are secure enough without burglar alarms. We would like to urge everyone to get a free site survey from us at the earliest. Our security experts will highlight how even the most seemingly secure premises can be easily breached. This will hopefully help home owners and business owners understand that advanced residential and commercial security devices are the only way in which they can safeguard their property and possessions."
SecurityCAM offers a wide range of alarm systems for business and home owners, which, besides being state-of-the-art, comply with the British and European Standards prEN5031/PD6662 and DD243:2004. The range of alarm systems for home and business security, which you can get from this company include ADT alarms, CCTV cameras, access control systems, and intercom & video entry systems. Here is a succinct list of the features of some of these advanced home and business security devices from SecurityCAM:
ADT Alarms:
1. Door contact, motion sensors, internal sirens and wireless proximity tags (Fobs)
2. 24 hours, 7 days a week, remote monitoring though the ADT alarm receiving centre.
3. Police, Key holder & Fire Response during emergency call outs.
4. Guaranteed 4 hour Response times in the event of faults to the premises.
5. Access to a 24Hr ADT customer helpline for assistance.
6. Routine inspection of the ADT alarms, including minor adjustments.
CCTV Cameras:
1. 1/3 SONY Super HAD CCD 600TVL High Resolution cameras
2. Vandal Resistant
3. Day & Night Vision, with 36pc Infrared LED's with 0 Lux for night recording
4. Weatherproof CCTV cameras for External or Internal use
5. Wide angle lens with up to 20 a range of meters
6. View your premises from anywhere in the world
7. Advanced recording on motion facility to save disk space.
8. Ideal for both residential and commercial security
Access Control Systems:
(I). Time & Attendance system
1. Smart card, biometric and key-fob systems
2. Advanced, reliable & secure technology
3. Complete training and support
4. Ongoing maintenance & servicing
(II). Digital Entry Lock
1. Multiple user codes
2. Control access to a single door
3. Reliable & secure technology
4. Simple to add & delete user codes
5. Full user training and support
6. Ongoing maintenance & servicing
Intercom & Video Entry Systems
1. Superior image quality with colour LCD Screen
2. Enhanced audio for superb sound quality
3. Slim-line aluminium outdoor end station
4. Wall mount screen with 'Hands Free' communication
5. Records a snapshot picture of every visitor
6. Easy to use 1 button system
7. Upgradeable to remotely open doors and for multiple cameras
8. Minimal disruption to your premises
All these sophisticated alarm systems for business and home security needs therefore offer a number of unmatched benefits to home owners and business owners. They are amongst the best devices in the market, and are a good choice for anyone who wants an efficient and reliable business alarm, or advanced home alarm systems. SecurityCAM also offers these intruder alarms and burglar alarms at very competitive rates. Moreover, this company is renowned for the prompt and informed customer support it offers, so customers have the assurance of round the clock help, in case they face any troubles while using the products from SecurityCAM.
Mr. Shara added, "We don't of course, restrict ourselves to just offering expert security surveys and risk analyses. Our task only starts with the survey; we also have to ensure that installation and after-sales services are completely painless and hassle-free for our customers. We offer professional installation of security set ups through our expert team of NSI (National Security Inspectorate) certified installation engineers. Moreover, we also ensure that the entire staff of SecurityCAM is put through a police screening process as an additional security measure. This ensures that our clients get complete peace of mind even after installation of our alarm systems for business and home needs."
For more information about the home and business alarm systems offered by SecurityCAM, please visit http://www.FirstHomeSecurity.co.uk
About Security CAM Limited
Headquartered in London, Security CAM Ltd is a security solutions company that offers latest hi-tech solutions for both residential as well as business customers. It has an in-house team of highly skilled and experienced security consultants who provide accurate solutions. It offers quick response to emergency callouts. Entire staff of the company is put through a police approved screening process. It has been recognized by NSI (National Security Inspectorate), formerly known as NACOSS for providing quality services.