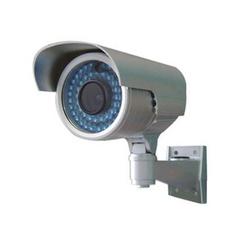 With the emergence of crime and terrorism, we have noticed a dramatic increase in the need for more affordable video surveillance.
Baton Rouge, LA (PRWEB) February 29, 2008
Esentia Systems Inc., http://esentia.com , a provider of video security surveillance products featuring the complete Optaplex line of products, recently announced that it will provide a new line of affordable Security Cameras. Due to an increase in manufacturing technology and increase in security products demand, these products are now more affordable than ever. This change has enabled almost anyone to enjoy implementing video surveillance to their existing security program.
The Optaplex Corporation, a major manufacturer of CCTV products, has made dramatic improvements in the technology used to produce sophisticated, yet affordable security camera products. These products are filling the insatiable need for security. David Bailey, senior manger of Esentia Systems, Inc. states, "With the emergence of crime and terrorism, we have noticed a dramatic increase in the need for more affordable video surveillance." The somewhat Orwellian overtones produced by the media have created big business for security companies nation wide. This media buzz has created a perfect opportunity for companies, governments and home owners to invest in a video surveillance system that is now more affordable than ever.
For example, the Optaplex corporation has released the color by day, B/W by night MBDN49 Bullet camera, which features night vision infrared LED's that will allow the camera to see in total darkness up to 40 meters away. It is designed to offer everything in one package such as a high resolution image of 520TVL an adjustable 4-9mm Varifocal lens, waterproof enclosure as well as bracket with hidden cable. It is easy to install and can virtually be installed anywhere.
"There is no need for any additional accessories. This security camera literally has it all in one simple package and our customers are thrilled," says Ty Rogers with Esentia Systems,Inc. In addition, Opaplex manufactures a smaller scaled down version of the MBDN49, which is called the MCBIR24 which runs around $100. The MCBIR24 is a similar day/night security camera that is easy to install.
For recording equipment, the DVR's (digital video recorders) are equally easy to operate. With the introduction of DVR Cards, anyone can turn a simple personal computer into a powerful video surveillance recorder by installing a PCI based DVR Card in their computer.
"We have clients ranging from The U.S. Navy all the way to Liquor stores in New York running this kind of equipment. It's just that easy nowadays," says Jason Clifton of Esentia Systems, Inc. "Simply install the DVR Card into your computer, load the software that is provided and you get to decide how much hard drive space your recorder will accommodate."
Since all of the video evidence is recorded on the computers hard drive, there are no tapes that need to be maintained which has historically been the biggest problem with video surveillance in the past. Whenever there is an event, you simply access the system locally or remotely over the internet and burn the video to a CD or DVD.
In the past, such equipment was usually out of the price range of most budgets, and was thus viewed as a security related accessory instead of a necessity. However, since the September 11th attacks on the World Trade center, the attitude toward video surveillance has changed. What the world is experiencing is a heightened awareness of security cameras in lieu of such events. And as such, the demand for these kind of products are becoming more common. For more information regarding the Optaplex product line or any other security camera products, please contact Esentia Systems, Inc. at http://esentia.com
About Esentia Systems, Inc.
Esentia Systems, Inc. is the Internet's largest distributor of CCTV, Security Camera and video surveillance products dedicated in assisting law enforcement officials, security companies and systems integrators. The owners of Esentia Systems Inc. are proud members of the High Technology Crime Investigation Association (HTCIA) Louisiana Chapter.
Media Contact:
Company Name: Esentia Systems, Inc.
Email:media@esentia.com
Phone:(225)924-9624
http://esentia.com
###