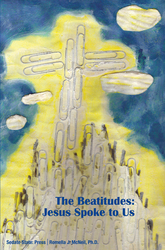 Worklife balance really is about successfully joining two distinct sides of ourselves in a harmonious way. It is work AND life, not or. The definition of balance is highly personal. Balance is not an end state, but what you strive for, evolving over time.
Washington, DC (PRWEB) February 8, 2011
On Saturday, January 8, 2011 at the National Press Club in the District of Columbia, business leaders from the greater Washington metro area attended a Sedate State Summit on the importance of having balance in Work and Life. The purpose of this summit was to focus the spotlight on the challenges the organizational populace faces in seeking to balance corporate and personal strategic goals.
Work is first in worklife balance, so the design and efficiency of work processes clearly has a large impact on how organizational members live out their personal lives. Additionally, the future success of any organization is dependent upon the ability of its members to work intelligently, over a sustained period of time. This is where lucid and holistic work-life balance policies and programs make the difference. Top talent demands worklife balance solutions.
To address these realities, each of the four conference sessions centered on a unique aspect of teaching attendees how to better manage their businesses, while making time for themselves, through the smart use of information and data tools.
Conference Highlights:
Dr. Romella J. McNeil, Industrial-Organizational Psychologist and Economist, concluded each session with the presentation of concrete action items that attendees could implement to put the information shared to work. Specifically, business leaders:

Were provided the business case for why worklife balance is critical to corporate performance and future competitiveness;
Discovered how emerging trends in Talent Management are impacted by
work-life balance and how to compete in the impending battle for top talent;

Learned how to leverage scenario management and metrics in Strategic Planning for more effective work processes; and
Got tips on how to prioritize career and life goals, while reducing stress levels.
Sedate State® is a for-profit SBO, to that end, the conference was gratis and the presentation materials, as well as the video footage, have been made available to the public via http://www.slideshare.net/SedateState and http://www.youtube.com/SedateState. All rights reserved.
Finally, attendees received a promotional copy of the 2011 Sedate State calendar, The Values Added: A Monthly Meditation Calendar and The Beatitudes: Jesus Spoke to Us.
Please visit http://www.SedateState.com to learn more about Sedate State®. Also, you can follow Romella's tweets on twitter @SedateState.
###