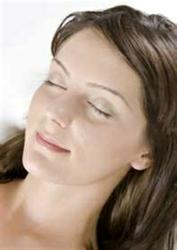 Patients enjoy the personal attention they receive, and that's my major goal.
Livermore, CA (PRWEB) October 10, 2011
Dr. Endre Selmeczy combines the best of both worlds in his dental services. He offers his patients the latest state-of-the-art equipment and technology; and, he also offers compassionate dental care through the use of Oral Sedation Dentistry.
Many people suffer from dental anxiety, or Odontophobia. A professional dental organization called the Dental Organization for Conscious Sedation (DOCS) was even formed to ensure that patients receive comfortable, stress-free dental care.
Patients of Dr. Endre Selmeczy are assured of a pleasant dental experience through the use of Oral Sedation Technology. They are administered a small pill that they take an hour before the dental appointment. Patients are brought to the office by a companion, and they will feel drowsy when they arrive. They are immediately taken to a "comfort room" and covered with a warm blanket. No tubes or needles are needed, and there is no numbness afterwards.
The oral sedative allows the patient to experience a slightly lower level of consciousness. The patient feels relaxed and calm, but still able to respond to verbal commands. Vital signs are monitored through the entire procedure. They will feel no discomfort, and will feel refreshed afterwards with little memory of the dental procedure that took place. Oral Sedation dentistry differs from general anesthesia in that it does not leave the patient totally asleep.
"Patients enjoy the personal attention they receive, and that's my major goal," said Dr. Selmeczy. "We know their families and what's going on in their personal lives. I feel we become friends."
Dr. Selmeczy was recognized in 2009 by the staff of Consumer Research of America as America's Top Dentist in Sedation Dentistry.
To make an appointment with Dr. Endre Selmeczy, or for more information about Oral Sedation Dentistry, visit his office at 489 North L Street in Livermore; call (925) 344-4209; or, visit: http://www.sedationdentistry-trivalley.com.
About Endre Selmeczy DMD
Dr. Endre Selmeczy of Livermore Sedation Dentistry uses only the latest state-of-the-art equipment and technology to provide his patients in the Tri Valley area with personalized complete family dentistry, oral sedation dentistry, cosmetic dentistry, implant dentistry, one visit dentistry, one day dentistry, sleep dentistry, and mercury-free dentistry.
###