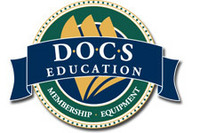 Sedation Dentistry Safety Week is a reminder to all the dentists we've trained - as well as those who've received their sedation training elsewhere, that dentists and their teams must constantly freshen and review their safety training
Seattle, WA (PRWEB) March 9, 2009
The switch to daylight savings time is the signal for nearly 10,000 specially trained dentists and their staffs to review all of their equipment, supplies and procedures to maximize patient safety.
The first annual Sedation Dentistry Safety Week, March 9-13, aims to reinforce the mission of sedation dentists - to provide effective dental care that is not only comfortable and anxiety-free, but also extraordinarily safe.
Sedation dentistry has become an immensely popular form of treatment for adults who were previously squeamish about visiting their dentists for standard and even specialized dental procedures. The key is that specially trained dentists evaluate and match each patient with a unique sedation protocol.
The individualized attention, paired with extra safety training, assures patients they will be completely relaxed and comfortable - and in many instances, remember little, if any, of the sights, smells or sounds of their dental visit.
Even more importantly, organizations such as DOCS Education, which is hosting the 2009 Sedation Dentistry Safety Week, makes patient safety the top priority in all of its training. DOCS Education dentists alone have safely treated more than 1.25 million adult dental patients by carefully adhering to or exceeding standard recommendations by the American Dental Association and set by individual state dental boards.
"Sedation Dentistry Safety Week is a reminder to all the dentists we've trained - as well as those who've received their sedation training elsewhere, that dentists and their teams must constantly freshen and review their safety training," says Dr. Michael Silverman, national chairman of Sedation Dentistry Safety Week and one of the world's leading sedation dentistry educators.
Activities during Sedation Dentistry Safety Week will include a review of key steps that all sedation dentists and their staffs must take with each and every sedation patient. Core safety equipment and supplies will also be checked. Patients, themselves, will be reminded of what they can do to assist their dental office's team, including providing dentists with complete and accurate medical histories ahead of any procedures.
These are the specific themes assigned to each day of Sedation Dentistry Safety Week:
Monday, March 9th - The Sedation Dentistry Safety Checklist: A Review of Protocols, Equipment and Supplies
Tuesday, March 10th - Team Work: The Role of Dental Assistants and Staff in Assuring Safety
Wednesday, March 11th - The 2009 Safe Sedation Dentists of the Year: Recognizing Excellence in Patient Safety and Comfort
Thursday, March 12th - A Consumer's Guide to Safe, Anxiety-Free Sedation Dentistry: What Patients Need to Know To Optimize Their Experience
Friday, March 13th - Talk to a Sedation Dentist Day: Veteran Sedation Dentists Will Be "On Call" to Answer Questions from Other Dental Professionals and Consumers.
All dentists who offer oral conscious sedation services to their patients are encouraged to participate in Sedation Dentistry Safety Week, regardless of where they received their training, says DOCS' Dr. Silverman.
Dentists who would like more information on sedation dentistry safety or training are encouraged to phone: 877-325-3627. Consumers with questions about fear-free, anxiety-free sedation dentistry can call (888) 858-7972.
###