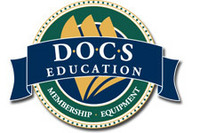 It Takes An Entire Team
Seattle, WA (PRWEB) March 10, 2009
"It Takes An Entire Team" is the theme of the second day of Sedation Dentistry Safety Week, which spotlights the role that dental assistants and other dental office staff members play in ensuring that sedation dentistry procedures are as safe for patients as they are comfortable and anxiety-free.
Across the country, nearly 10,000 specially trained dentists and 30,000 staff are marking this week - March 9 to March 13 - with a renewed commitment to patient safety and safety training. Beyond the dentists themselves, Sedation Dentistry Safety Week (SDSW) recognizes the vital role that dental team members must play so that patient safety is emphasized and implemented before the dentist sees a patient, during all procedures, and when the patient leaves the dental office.
"From the first, often-reluctant inquiry of a fearful or anxious patient until that patient has reached home after experiencing a comfortable, pain-free dental treatment, safety is very much an all-team responsibility," says Dr. Michael Silverman, national chairman of SDSW and one of the world's leading sedation dentistry educators.
Since 1999, when Dr. Silverman and his colleagues at DOCS Education first began teaching safe sedation dentistry practices, they have always included specialized training for team members - both alongside dentists and in courses on their own. DOCS Education is the 2009 host of SDSW.
DOCS Education encourages all dentists and their teams to review "The 7-Step Sedation Dentistry Safety Checklist," that was issued on March 9th as part of SDSW, and to make time during the day today to discuss ways that each dental office can reinforce its safety protocols.
Dental team members, when properly trained, regularly aid the dentist in obtaining accurate and thorough medical histories on each patient well in advance of actual treatment. They provide important safety instructions to each patient, emphasizing the requirement that all patients be accompanied by a family member or other designated driver.
Qualified team members also see to it that a sedation patient is never left unattended. Moreover, they take responsibility for dismissing each patient after treatment, always making certain the patient is driven home, and then they follow through to check on the patients once they reach home.
Although complications in sedation dentistry cases are extremely rare when performed by a trained dentist following American Dental Association guidelines and/or regulations set by individual state dental boards, team members are a crucial part of emergency response efforts should they ever be needed.
"The best sedation dentists in the country are the best because they take the time to train and include all their team members," Dr. Silverman says. "Sedation patients tell us time and again how much they 'love' the dental assistants and other dental office staff they come to know during their dental visits."
Sedation dentistry is an immensely popular form of treatment for adults who were previously squeamish about visiting their dentists for general and even specialized dental procedures. Patients who had not visited a dentist in years due to fear or anxiety are among sedation dentistry's most ardent and loyal advocates.
SDSW will be held each March to coincide with the switch to daylight savings time.
All team members who work with sedation dentists, regardless of where they received their initial training, are encouraged by DOCS Education to actively participate in Sedation Dentistry Safety Week.
Dentists or team members who would like more information on sedation dentistry safety or wish to register for sedation dentistry and sedation dentistry safety courses are encouraged to phone: 877-325-3627. Consumers with questions about fear-free, anxiety-free sedation dentistry can call (888) 858-7972.
# # #