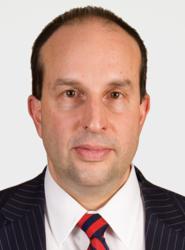 Strategy Bridge strongly encourages both commercial and government agencies to attend and recognize the benefits of systems engineering." Mark Wilson, Strategy Bridge Chief Executive
Winchester, VA (PRWEB) May 07, 2012
Strategy Bridge International, the leader in systems engineering strategy development and training, has announced an expanded, industry sponsor role in the Systems Engineering DC Conference 2012. "Our participation in SEDC 2012 highlights our belief in the value of Systems Engineering. Considering its impact to the successful completion of major acquisition programs, Strategy Bridge strongly encourages both commercial and government agencies to attend the conference and to recognize the benefits of systems engineering." commented Mark Wilson, Strategy Bridge Chief Executive.
The SEDC 2012 conference is building on the successful INCOSE International Symposium sponsored by the Washington Metropolitan Area INCOSE Chapter. With the close proximity to the thousands of systems engineers, attendance is expected to be significant even in the event's inaugural running.
Mr. Wilson will be delivering a four hour tutorial on Decision Making while Paul AmRhein, Vice President of Business Development, will be presenting Systems Engineering based Strategy Development. "Given the number of submissions, having two topics selected represents a major coup for Strategy Bridge and is indicative of our standing in the Systems Engineering Community," commented AmRhein.
For more information regarding Strategy Bridge's suite of courses or to learn more about the instructor and consultant opportunities that an industry leader can offer, visit our booth in the SEDC 2012 exhibit hall or our website at http://www.strategybridge.com.
About Strategy Bridge
Strategy Bridge International enables clients to bridge the gap between strategy development and desired operating results through systems thinking, systems engineering, decision analysis, and project management. Strategy Bridge offers facilitated planning workshops and focused consulting to guide strategy and systems development, project planning, and decision-making. Strategy Bridge master instructors average over 25 years of practical on-the-job experience running complex projects and teach a full portfolio of tailored courses designed to improve organizational performance in systems engineering, project management, and leadership.