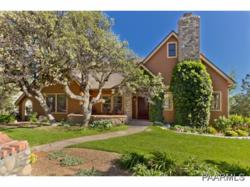 Prescott, Arizona, (PRWEB) December 07, 2012
Prudential Northern Arizona Real Estate informs that present condition of Sedona real estate market is apt for buyers and sellers to participate.
The real estate team indicates that the buyers have already started to show interest and they are searching for the suitable Sedona homes. The reason is sited as the competitive pricing of the available homes for sale. The sellers are also reported to take full advantage of the market conditions because of low inventory, which is resulting in quick selling of their homes for fair prices. Thus, the present market condition is reported to be suitable for both buyers and sellers to participate.
Steve Irwin, the owner of Prudential Northern Arizona Real Estate says, "Sedona homes offer much more than just ownership of the properties. The sense of pride being in the gorgeous community and the charm of the red rocks always entice people to call this place their home. Now, with the opportunities flowing in, we expect the number of sales will go up to a great extent. We also urge interested buyers and sellers to actively participate in the opportunistic Sedona real estate market now."
The team of Prudential Northern Arizona Real Estate confirms that the number of homes for sale in Sedona has increased in the recent past, which is evident from their listings. This marks a positive trend and it is a good news for those who are interested to participate in the Sedona real estate market in different aspects, says a real estate professional of Prudential Northern Arizona Real Estate.
He adds, "We are keeping track of every moves in the real estate market and bringing the updated lists for the interested people. We have already received an overwhelming response among the interested buyers querying about the availability of Sedona homes. As per our prediction, this healthy trend is going to last for quite some time, resulting is increased number of real estate transactions in the market."
The real estate market boasts wide range of properties ranging from affordable to extravagant. There are lots of choices for the interested buyers to find a suitable home within his or her budget, explains Steve Irwin.
Roger Fernandez from Texas says, "I was planning to buy a home in Sedona since a long time. It seems that the time has come. Thanks for informing Mr. Irwin."
About the company- Prudential Northern Arizona Real Estate is a real estate firm owned by Steve Irwin. They offer real estate services in various Northern Arizona destinations. To know more visit http://www.irwinrealtors.com/sedona-az.aspx.