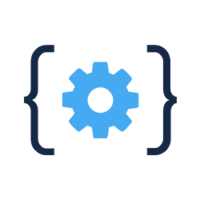 AUSTIN, Texas (PRWEB) June 20, 2019
ShipEngine, the leading multi-carrier shipping API platform, announced today that it will offer an e-commerce storefront powered by its APIs during the 2019 Internet Retailer Conference & Exhibition (IRCE). IRCE is the leading conference and exhibition for the e-commerce industry, and this year's Expo will take place June 25–28 at McCormick Place West in Chicago.
During the Expo, visitors to ShipEngine's booth (#823) will be able to browse the e-commerce storefront, choose items they like, and use a 100%-off discount code to order products for delivery to their homes or offices. The e-commerce storefront will be powered by ShipEngine's APIs, which allow users to:

Access preferred USPS rates
Shop rates among other leading carriers
Integrate with leading e-commerce marketplaces
White label API shipping functionality
Track shipments in real time
Validate both domestic and international addresses
Automate customs forms
"IRCE 2019 is an opportunity for us to share about ShipEngine's growth and innovative features," said Eric Abrahams, ShipEngine's Director of Sales and Services. "We're also excited to offer this e-commerce storefront where attendees can experience how ShipEngine works — and get gear without carrying it around the venue."
This will be ShipEngine's third-consecutive year exhibiting at IRCE.
About ShipEngine
With ShipEngine, you'll be shipping in minutes—instead of weeks—when you integrate with our modern, RESTful API. ShipEngine APIs let you build powerful shipping functionality into your existing application or service. Ship with 30+ supported shipping carriers. With our simple documentation and robust library support, ShipEngine is simply the most powerful, most flexible shipping API available. It's no wonder the ShipEngine shipping platform has been used to fulfill over a billion shipments—that's 3x more than all our competitors combined. ShipEngine is a wholly-owned subsidiary of Stamps.com (Nasdaq: STMP). Learn more at https://www.shipengine.com.