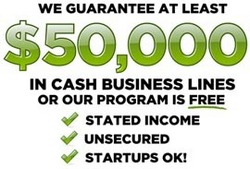 We are putting America back to work through business ownership. Instead of looking for work, we are supporting individuals by taking destiny into their own hands"- James Saia, Seed Capital
Henderson, NV (PRWEB) March 24, 2011
As the unrelenting Great Recession keeps the unemployment level at historically high levels, Seed Capital is assisting scores of entrepreneurs obtain funding to start their own businesses each and every month. "We are putting America back to work through business ownership. Instead of looking for work, we are supporting individuals by taking destiny into their own hands" explains James Saia, Sr. Partner at Seed Capital. "We are currently working closely with dozens of franchise partners. Coupled with our proven funding techniques, we are able to assist our clients in obtaining the start-up funding needed to open a new business with a 98% success rate" continues Saia.
To further support fledgling entrepreneurs, Seed Capital launched its new web initiative, BusinessLoan.org, in November, 2010. BusinessLoan.org is a comprehensive research and knowledge base offering valuable information and insight into the world of corporate finance and business start-ups. "The response to the launch of BusinessLoan.org has surpassed any expectations we had going in. BusinessLoan.org now represents more than 95% of our total web traffic. This fact once again demonstrates, unquestionably, the immense need for more meaningful information and support for those with ambitions to finance a new business endeavor", describes Saia.
Despite the massive and unprecedented trillion dollar government stimulus, banks remain stubbornly unwilling to provide business loans to small businesses, especially start-ups. "Over the years we've primarily directed our focus at the most underserved segment of small business; the pure start-up. We have assembled a network of lenders willing to generously provide capital to new entrepreneurs. Together with our proprietary underwriting analysis techniques, we are consistently able to achieve an incredibly high successful funding rate. I'm not aware of any other company in the industry that even approaches our results" boasts Saia.
Due to an unparalleled understanding of credit markets and bank underwriting methods, Seed Capital is the only company that offers an unequivocal $50,000 Cash Guarantee. "All we care about are results. Every client that enters the Seed Capital program will receive a minimum of $50,000 in unsecured cash business credit lines or we don't charge a cent. Our current average is over $80,000 in Unsecured Revolving Business Credit Lines in the first 30 days, with additional increases in the following months. These lines can be used for any purpose the business owner desires, including start-up capital, paying franchise fees, payroll, leasing a building, buying equipment or business expansion", adds Saia.
About Seed Capital: Seed Capital (http://www.SeedCapital.com), is a Better Business Bureau accredited company based in Nevada that consults and connects businesses with various funding sources. The company offers entrepreneurs a unique method of securing the funding needed today and assists in building superb business credit for future working capital needs. Seed provides the industry's most complete service guarantee; if a client does not receive at least $50,000 in cash credit lines, they do not pay a single cent.
###