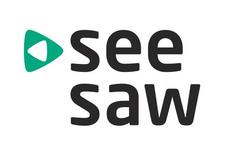 We are delighted to present SeeSaw to the British public as the most exciting new way to watch TV. And what you see today is the tip of the iceberg
(PRWEB) February 18, 2010
SeeSaw, the new online TV service, has today launched to the public with over 3,000 hours of high quality content, available for free.

Launch marks the end of a successful closed beta phase
SeeSaw brings the simplicity of TV to the internet
Functionality at launch to include cinematic "dim effect" for enhanced viewing
SeeSaw to include a parental lock for viewing protection
SeeSaw launches with programme themes including "Double Acts" and "Weird and Wonderful"
Over 3,000 hours of programming at launch, with a further 2,000 hours expected to be added for the pay launch in Q2
The service, which has been in beta testing since January 26th, has opened its gate to TV lovers, unveiling a raft of content from a range of content providers including catch up and archive from Channel 4, and Five, and BBC Worldwide programming.
For the first time today, SeeSaw is available to all web users across the UK, offering a high quality viewing experience and easy to use functionality.
TV fans can discover a vast range of popular shows all in one place, ranging from Classic Doctor Who to Doc Martin, Neighbours to The Apprentice, Shameless to Red Riding.
Visitors to the site are welcomed by a carousel offering a range of programming selected by the SeeSaw editorial team. Catch-up from 4 on Demand and Demand Five is available from the home page and a "What's New" section showcases the best new content on SeeSaw. An editorially chosen programme theme is also presented on the home page. The themes on launch day include "Double Acts" featuring a selection of popular TV twosomes, ranging from Trinny & Susannah to Adam & Joe and "Weird and Wonderful" with an eclectic mix of shows such as Bodyshock and Anatomy for Beginners. And viewers can choose to search by genre with drama, comedy, factual, lifestyle, entertainment and sport categories available.
The viewer is placed at the heart of the design with SeeSaw unveiling a number of developments at launch. A user at the home page is only two clicks away from watching a programme. Web users can enjoy a televisual experience, with no display advertising and few ads within the programmes. Advertisers on the site will also benefit from this uncluttered environment, with greater viewer focus on the pre and mid-roll spots.
In addition, SeeSaw today reveals an innovation, where TV fans can select the "dim effect" to add atmosphere and allow full focus on their chosen TV programme.
A further function available at launch is the "parental lock" which allows parents to restrict access to programmes with an age rating.
Pierre-Jean Sebert, CEO SeeSaw commented: "This is a landmark moment for TV fans across the UK, who can now enjoy their favourite shows on one platform.
"We have been hard at work, developing a user-friendly interface and selecting a diverse range of high quality programming but this is just the beginning. We have listened carefully to our beta testers and, over the coming months, will be implementing many of their suggestions and adding a raft of high quality British and international content. Everyone working on the service is committed to making SeeSaw a great place to watch TV."
John Keeling, Platform Controller, SeeSaw said: "We are delighted to present SeeSaw to the British public as the most exciting new way to watch TV. And what you see today is the tip of the iceberg. Our thirst for great content will further enhance the appeal of SeeSaw to British audiences in the months ahead, ensuring viewers will come back again and again."
SeeSaw aims to offer a further 2,000 hours of programming on the service for the pay launch, which will take place in Q2. Further details will be confirmed at a later date.
The service is available at http://www.seesaw.com
For further information or images, please contact House PR:
Rich Turner David Hulmes
T: 020 7 291 3021 T: 020 7 291 3022
M: 07711 021026 M: 07799 777921
Notes to Editors:
SeeSaw
SeeSaw is the online TV service from Arqiva, which is launching Wednesday 17th February. Arqiva secured the technology and brand name from Kangaroo. As a leading provider of digital networks, Arqiva has extensive expertise and experience in delivering high quality content through terrestrial and satellite broadcasting in the UK. SeeSaw offers a range of content supplied by UK and international broadcasters, independent production houses and sporting bodies. Further programming will continue to be added to the service over the coming months.
###