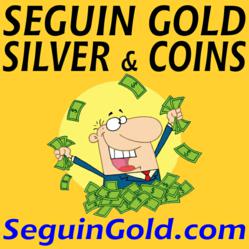 Amazing service! Amazing offers! Really honest and respectful!
Seguin, Texas (PRWEB) May 31, 2013
It's been a long time coming, but also worth the wait - the newest gun shop in Seguin, Texas will open soon.
The shop, located at 3552 Alternate 90, in the same building as Seguin Gold, Silver & Coins, will offer quality firearm products and great prices. They will also provide transfer and pick up service for anyone buying a gun online or otherwise. The Federal Firearms Licensed (FFL) dealer will sell new and used guns, as well as ammunition, accessories and hardware.
The opening of Seguin Guns is much anticipated by residents of Seguin, New Braunfels, Gonzales and surrounding south Texas areas. With many firearm related items being hard to come by, and the closing of another local gun store, people in the area have been lacking in choices of where to make their gun and ammo purchases. When Seguin Guns does open, the gun dealer will also be buying used guns.
Seguin Guns will initially be located in the same building as Seguin Gold Silver & Coins, the owner's existing business. Customers will have the convenience of a "one stop shop" to sell their unwanted precious metal items and to order and/or purchase their firearms, ammo and accessories.
From rifles to pistols, to shotguns and slings, from holsters to ammunition, Seguin Guns can provide its customers with all their firearm needs. And, if the shop doesn't have something in stock, they can special order it from the distributor.
Beginning on the summer Seguin Guns will be open 7 days a week. Customers are also welcome to make an appointment by calling 1-830-556-1966.
Seguin Gold Silver and Coins is open every day 7 AM to 11 PM. They buy gold, silver, platinum, jewelry & coins. They serve Seguin, New Braunfels, McQueeney, Gonzales, Luling, San Marcos, La Vernia, San Antonio, Austin & other Texas cities.
For more information call (830) 556-1966 or go to http://www.seguingold.com.