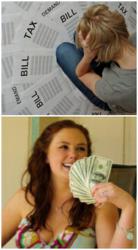 Seguin, TX (PRWEB) December 30, 2012
As the holidays come to an end for 2012, many people have spent time with family and spent money on gifts. They've done lots of eating and lots of shopping. The latter can leave a hole in their wallets. In the quest to spread holiday cheer, people often spread themselves too thin when it comes to money. The owner at Seguin Gold Silver and Coins realizes this and wants to help. They know how much you have spent during the holidays, and so, on Wednesday, January 2, 2013 and Thursday, January 3, 2013, Seguin Gold Silver and Coins is offering their customers a 10% higher payout. For example, on a group of several pieces of 10 karat jewelry that weigh 50 grams, based on the current gold spot price, a customer would be paid approximately $62 more.
Seguin Gold Silver and Coins, located in Seguin, Texas, has, for the last three years, been providing customers with excellent service, informative education, and great offers for their gold, silver, platinum and coins. They buy pretty much anything, such as scrap and broken jewelry, dental gold, watches, bouillon, coins and more. They pay more than other precious metal buyers in the area, including pawn shops and jewelry stores. They also have super convenient hours, from 7AM to 11PM, with 24 hour emergency service available.
A lot of people don't even realize how much they have spent during the holidays, until January comes and they get their credit card or loan statement, or until they find that they can't pay all the monthly bills because they ran out of money. Then they try and play catch up with their finances. Selling their unwanted or unneeded gold, silver, platinum and coins can give those people some extra cash for those financially challenging times.
So come visit Seguin Gold Silver and Coins on January 2nd and 3rd to get an extra 10% - it's worth the drive!
Seguin Gold Silver and Coins is open every day 7 AM to 11 PM. They buy gold, silver, platinum, jewelry & coins. They serve Seguin, New Braunfels, McQueeney, Gonzales, Luling, San Marcos, La Vernia, San Antonio, Austin & other Texas cities.
For more information call (830) 556-1966 or go to http://www.seguingold.com
Para informacion en Español llame (830) 556-1966 o visite http://www.seguingold.com/espanol