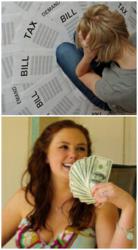 We don't see people with dollar signs on their faces," Gurza says. "We go the extra mile to give people as much as we can.
Seguin, TX (PRWEB) September 26, 2012
Jorge Gurza, owner and operator of Seguin Gold Silver & Coins was recently interviewed by the leading local publication, the Seguin Gazette Enterprise.
The interview and story came about after a phone conversation between Gurza and Bob Thaxton, one of the paper's business writers. Each week, the Gazette brings readers an article that highlights a local business. Seguin Gold Silver & Coins was one such lucky business. The headline was "Gold buyer serves Seguin with a personal touch".
With so many Seguin cash for gold buyers popping up in the area, it was an honor for Seguin Gold to be singled out for coverage in a newspaper that reaches almost 6,000 people every Sunday, and even more online. The company's high praise from its customers (many of whom have left testimonials on their website), as well as its extended hours, sets this gold buyer apart from the rest of the pack.
At the start, customers appreciated the shop being open until 7 p.m. or later seven days a week. Now the shop's hours are 7 a.m. to 11 p.m. every day, and if customers need money later than 11 p.m., they can call for after-hours service.
Those bringing in items to sell are often having difficulty paying bills and making ends meet. "I can tell that they're hurting, and I tell them that I've been there before, too," Gurza says. "I get that they're selling treasured items."
Gurza's extensive background is discussed in the article, plus how he got into the precious metal buying business in the first place. The story was printed in the Business & Money section; readers of the Seguin Gazette can still access it on their website at http://seguingazette.com/opinion/ge_columnists/article_25e72798-ee2f-11e1-b3fc-001a4bcf887a.html
Seguin Gold Silver and Coins is open every day 7am to 11pm. They buy gold, silver, platinum, jewelry & coins. They serve Seguin, New Braunfels, McQueeney, Gonzales, Luling, San Marcos, La Vernia, San Antonio, Austin & other Texas cities.
For more information call (830) 556-1966 or go to http://www.seguingold.com
Para informacion en Español llame (830) 556-1966 o visite http://www.seguingold.com/espanol
###