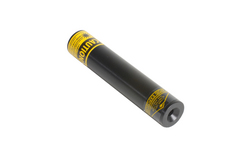 Richardson, TX (Vocus) September 1, 2010
The LL-1100 Laser Alignment System can be used in the following applications: Measurement, Bioanalytical, Automation, Alignment and Targeting.
The tool produces a Laser Line of 4º, 15º, 35º, 45º, 60º, 75º, 90º, or a Laser Cross Line pattern or a collimated Laser Spot with an output power of 1.0mW to 50mW. Operating voltage is from 3 to 5 VDC with an operating current of <30mA, with an operating temperature of -10ºC to 50ºC. The laser line, cross line pattern and the collimated laser spot are factory focused at 1m and can be used up to 6m with the proper optics or they can be set at other distances to order. It's the user's choice: a Laser Line, a Cross Line or a Laser Spot.
The LL-1100 Laser Alignment Systems have a machined-aluminum housing and a very durable hard black anodized finish. The systems are completely water resistant, shock resistant and dust resistant with an environmental protection rating of IP 65. The LL-1100 is powered by an AC adaptor with an output of 4.5 volts DC at 700mA. Other features include high stability, low noise, high grade glass optics and reverse polarity protection.
More about Seiffert Industrial, Inc: Seiffert Industrial specializes in precision laser alignment systems for the industrial and aerospace market and has been a leader in laser alignment since 1991. For more information about our laser alignment systems including pulley laser alignment and parallel roll alignment systems, please see our website at http://www.seiffertindustrial.com or call us at (800) 856-0129 (US only) or (972) 671-9465.
###