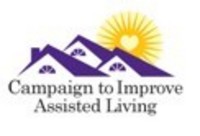 Lynbrook, NY (Vocus) December 11, 2007
Local community and worker rights advocates joined assisted living workers for a candlelight vigil at 2:30 p.m. across the street from Atria Lynbrook assisted living, 100 Peninsula Blvd., today. They gathered to support workers who have been harassed for their efforts to improve conditions for workers and residents by forming a union at Atria.
"I was fired because I want a voice on the job," said Radika Munna. "Atria needs to listen to workers so that residents get the care, staffing, and services they deserve. We're forming a union for a voice in care for residents and working conditions for workers."
After 10 years on the job in the kitchen at Atria Lynbrook, Radika Munna was fired on Thanksgiving Day. Radika had been a leader among workers at Atria Lynbrook who have been struggling to form a union for a voice in care for residents and in working conditions for the staff. Workers allege that Atria Lynbrook is intimidating, harassing and disciplining employees for trying to form a union, even using immigration status to bully pro-union workers.
"Atria is targeting workers who have been there for years because of their pro-union activity, and because of their race," said Chuck Mohan, President of Guyanese-American Workers United. "It's unacceptable. It may be putting residents at risk by taking away experienced workers, and it definitely offends this community."
Another Atria Lynbrook employee, Chanmattie Kandasami, detailed how Atria sent her home saying she could not work there while her green card was being renewed. This is in direct conflict with letters she received from immigration officials and advocates, which state that she is free to continue working during this process. Ms. Kandasami has been a vocal proponent of forming a union to make necessary improvements at the facility.
Atria Senior Living and Atria Lynbrook are now under federal investigation for several violations of labor law and for discrimination against workers based on their national origin.
Atria Senior Living is one of the largest senior living providers in the country, with more than 140 facilities in 27 states. They are headquartered in Louisville, Kentucky. Atria is owned by an investment fund affiliated with Lazard, a large Wall Street firm that manages more than $140 billion globally.
More details at http://www.improveassistedliving.org.
The Campaign to Improve Assisted Living is an SEIU Healthcare campaign that unites assisted living caregivers with residents, family members, and senior advocates to stand for quality services for seniors and a voice on the job for caregivers. More than one million healthcare workers in hospitals, nursing homes, and in-home care have united in SEIU Healthcare for quality care and quality jobs.
Contact:
Jennifer Kelly, 213-401-3321 or Justin Foley, 917-520-1855 (cell)
# # #