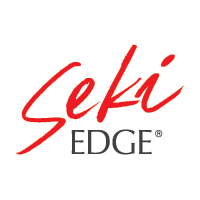 (PRWEB) December 28, 2012
Due to the rising interest in traditional shaving, Seki Edge is proud to introduce the new Double Edge Razors and Feather Artist Club Shaving Razors to its extensive line of grooming products for men and women. Both double edge and straight razors are now available to the public, showing once again that high quality steel is necessary in all grooming and beauty implements.
Seki Edge is offering two double edge razors, the Popular DE Razor and the Stainless Steel DE Razor. The Popular DE Razor is the more economical choice where the Stainless Steel Razor is meant for those who take shaving more seriously. Seki Edge is offering the double edge razor blades in either a 5-pack or 10-pack.
The three traditional razors come in either a straight or folded design. Tapping into the modern era, Feather, the manufacturer of these razors, has developed a replaceable blade that provides a traditional looking razor with modern functionality. Unlike traditional razors, there is no need to hone or strop these razors. For sanitation purposes and to best suit individual needs, four different blades were developed for the straight and folding razors. The Professional Blades are the most universal and versatile blades. The Light Blades are tailored for women or sensitive skin. The ProGuard Blades are guarded to give safe smooth strokes. Lastly, the Super Blade is recommended for shaving thick or heavy hair such as beard and moustache hair.
From the RG Straight Razor and the DX Razors to the Double Edge Razors, these grooming tools are made of high quality Japanese Stainless Steel to give the best performance and the closest shave possible. These razors have been tested and proven to accomplish a smooth shave and be extremely durable.
About Seki Edge
Seki Edge is a high quality personal care beauty tool line. From high quality Japanese nail clippers to eyebrow tweezers, and grooming kits for men, Seki Edge brings personal grooming to a whole new level. All tools are manufactured in Japan. For more information: http://SekiEdge.com, Service (at) SekiEdge (dot) com or 888-965-2824.