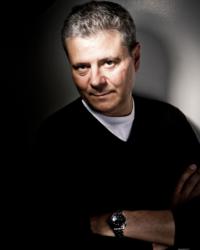 This is one of the highest accolades one can receive within our industry and the fact that it was granted for the 11th straight year makes it even more significant
New York, NY (PRWEB) September 30, 2012
For the eleventh consecutive year Andrea Sertoli, President of Select Italy, was selected as one of the top travel agents in Travel+Leisure magazine's prestigious A-List, published in the September 2012 issue of the magazine.
"It is extremely satisfying to be recognized as one of the best by a top travel magazine. This is one of the highest accolades one can receive within our industry and the fact that it was granted for the 11th straight year makes it even more significant," says Andrea Sertoli. "Not only does it validate what I set out to accomplish when I started the company, but it also shows how we work to evolve our offerings and services, fully committed to going above and beyond to provide our clients with a truly memorable experience."
Each fall the September issue of Travel+Leisure magazine, editors and travel agents at American Express denote their A-List of Agents for worldwide travel whose expertise and high levels of service set them apart from the crowd. The respected list is compiled and released after a comprehensive evaluation of thousands of travel agents divided into categories, and Sertoli has once again been included for travel to Italy and Croatia.
Sertoli, born in Rome, founded Select Italy in 1997 out of the desire to offer a specialized, custom-oriented travel service with the ability to create state-of-the-art tours and itineraries. At the same time, Sertoli focused on expanding the company's internet presence, taking note of the technological evolution of the travel industry and a growing demand for individual services as well as full custom trips. Thanks to its vast network of suppliers and cultural contacts, as well as adherence to the highest standards of professionalism, Select Italy has established itself as the ultimate source for travel to Italy, and it doesn't stop there. The company seeks to constantly improve its services by regularly researching and adding new discoveries to the website's portfolio.
This website, which has always been on the cutting edge of its sector, received a complete revamping early this year, becoming the core tool for daily bringing the world Select Italy's a la carte museum reservations, private walking tours, complete vacation packages, and other services, as well as including an impressive collection of informational material.
For the traditional "Dream Trip" that each agent is asked about when selected to be part of the Travel+Leisure "A-List", Sertoli indicated the Southern Italian region of Basilicata as the next new trendy destination for American tourists. Basilicata is one of the oldest lands inhabited by human beings and boasts beautiful natural environments, a rich culinary tradition, and a contemporary vibrancy in the performing and visual arts.
To learn more about Select Italy visit http://selectitaly.com or call (800) 877-1755 to speak directly with a Select Italy representative.
About Select Italy
Select Italy is The Ultimate Source for Travel to Italy® and offers a wide array of superior Italian travel products and services, including customized itineraries, state-of-the-art tours and packages, wedding/honeymoon trips, unique culinary classes, a complete pre-departure ticketing service for museums and musical events, private guided services, yacht charters, transportation, hotel reservations, villa bookings and more. Through a vast network of suppliers and cultural contacts, anything and everything you need for optimum Italian travel -- and now Croatian travel, too – is possible at Select Italy. Based in Chicago with an office in New York and representatives in Italy, in 2010 Select Italy opened a full-service branch in Shanghai, China.