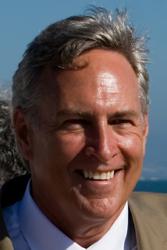 Always perform due diligence when selecting a nursing home. A surprising amount of information is available to the public for free and will result in safe nursing placement for family members
Boston, MA. (PRWEB) December 01, 2011
Boston Massachusetts nursing home abuse attorney Bernard J. Hamill says families need to consider certain factors in choosing the right nursing home facility for a loved one.
Hamill, founder of the Hamill Law Group, says two factors found in a recent government study on nursing home safety culture prove that statistically, smaller nursing homes provided better, safer care than larger private chains. No matter which size or form of ownership you choose however, there are certain things you can do to guarantee that your loved one is placed in a healthy safe environment.
Hamill recommends the following ways to ensure the selection of a nursing home that promotes a culture of safety.
1) The more time you have to choose the better
Try to anticipate when your loved one may need nursing care rather than limiting your choices by last minute emergencies.
2) Let your loved one participate in choosing the home.
If your loved one is able emotionally and mentally to review his/her choices it always is better.
3) Visit the home several times
See how many residents are up and dressed after breakfast. Does the facility smell? Are most of the people dressed, engaged in activities? Or do they collectively sit in a holding area for a large part of the day in nightgowns and pajama's? How long have the nurse aides been working there? How many aides are full time with benefits rather than part time? Is staff turnover low?
4) Investigate the Nursing Home
The State Department of Public Health have public information on the quality of care provided. This will include safety ratings and results from annual surveys. The Hamill law firm website has links to resources to investigate a nursing home including the assessment of any deficiencies against the nursing home.
5) Proximity to family
Frequent visits from family are crucial and trump many other factors. If the home is near family you will have more visits. Family presence and involvement are noticed in a nursing facility and will positively affect the level of care.
The Hamill Firm of Quincy, Massachusetts concentrates their practice on advocating for elderly nursing home residents and has a successful track record of verdicts and settlements including some of the highest emotional distress verdicts ever awarded in Massachusetts for nursing home abuse. The Hamill group offers all residents injured by neglect in Massachusetts nursing homes to call for a free evaluation of their claim.
Consumers are also invited to use the many free nursing home consumer resources available at the Hamill law firm website and blog including our free guide to avoiding abuse and our guide on selecting the safest nursing home. If an elder has been injured or died in a nursing home, they may be entitled to compensation for medical expenses, pain and suffering, and or statutory wrongful death damages. Punitive damages are sometimes awarded under the wrongful death statute for gross negligence.
Attorney Hamill has 34 years experience advocating for injured people including those who have suffered from nursing home neglect, abuse or death. The Hamill firm represents elders victimized by criminal assaults, bed sores, falls from Hoyer lifts, sepsis and malnutrition.
For more information contact the Hamill group at (617) 479-4300 or use the firm's website contact form.
###