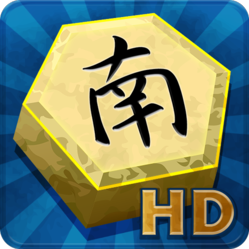 Six-sided tiles offer a unique strategic challenge
San Mateo, CA (PRWEB) July 27, 2012
Following the success of their top 100 Mac board games Mahjongg Platinum Evolution and Mahjongg Staxx, California-based game developer Selectsoft is pleased to announce the upcoming release of Hexagon Mahjongg HD for iPad®. The first tablet mahjongg game from the creators of the best-selling Mahjongg Platinum series, Hexagon Mahjongg HD offers a fun twist on regular mahjongg with the introduction of six-sided tiles. Unlike regular rectangular tiles, at least three sides of the hexagonal tile must be free before a match can be made. Though similar in gameplay to traditional mahjongg solitaire, even the most seasoned mahjongg players will find Hexagon Mahjongg HD offers a unique strategic challenge.
Developed by Selectsoft for tablets, Hexagon Mahjongg HD features an easy-to-use touch interface, detailed art, over a dozen exotic tile sets and a huge collection of unique layouts. Plus, with four game modes, players can easily choose their favorite way to play: Classic Bonus, where power-up tiles add to the fun; Quickmatch, a fast, fun matching game where only tiles that have matches are visible; Memory, where you can put your wits to the test; and Classic mode, which lets you sit back and match tiles at your own pace. Coming soon for the iPad® on the App Store in the Games category, Hexagon Mahjongg HD offers a truly new way to play mahjongg.
Hexagon Mahjongg HD Description:
Love mahjongg games but want a fresh new way to play? Hexagon Mahjongg HD is the ultimate challenge, with six-sided tiles! Play through hundreds of layouts with beautiful hexagon-shaped tiles in authentic-looking styles and rich colors. Choose from four different game modes, over a dozen elegant tile sets, a huge collection of unique layouts, and gorgeous backgrounds!
Play In Your Favorite Mode

Classic: Relax and match tiles to your heart's delight
Classic Bonus: Power-up bonus tiles multiply the excitement
Memory: Put your wits to the test
Quickmatch: A fast, fun matching game
Features:

Hundreds of unique layouts
Over a dozen exotic tile sets
4 game modes
Multiple layout collections
8 different power-up bonus tiles
Beautiful backgrounds
Headquartered in San Mateo, California, Selectsoft is a leading developer of family-friendly games and apps, creating best-selling games for iOS, consoles, Android, Mac and PC. It's also one of the largest independent publishers of PC and Mac software, featuring licensed content from Broderbund, Disney, The Learning Company and many more. For almost 20 years, Selectsoft has been dedicated to providing affordable, fun entertainment for the whole family. Visit http://www.selectsoft.com to learn more.