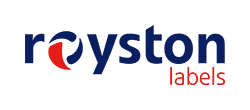 The quality of our labels is exceptional. Not only can we exploit multiple different technologies in a single print pass, but we use the order that these are printed to gain the most from any label design
Royston, Hertfordshire (PRWEB UK) 29 April 2013
Royston Labels, a leading self-adhesive label supplier with over 25 years of industry expertise, has identified the important advantages of self-adhesive labelling technologies. These key benefits make labels a most efficient and effective packaging decoration choice.
"Self-adhesive labels are a tremendously dynamic method of increasing the shelf impact of products." Stated Paul Clayton, Royston Labels' Managing Director. "At Royston Labels we work closely with our customers to make sure our labels always deliver optimal packaging results."
By cooperating diligently with brands and contract manufacturers Royston Labels ensures that its self-adhesive labels are 100% compatible with their intended component, and that the resulting packaging is both functional and beautiful.
Royston Labels has identified these aspects of self-adhesive labels which make them advantageous:
Decorative options
Labels offer an array of attractive and striking decoration options, such as textured varnishes, ink-flip colours, encapsulated fragrances and high-gloss finishes.
Some innovative effects, for example foiling, cannot be achieved as easily using other packaging methods. Royston Labels' advanced foil blocking capability not only offers brands the choice of numerous metallic colours, but, if desired, metallic areas can be overlaid with other print techniques - creating yet another premium decorative option.
"The quality of our labels is exceptional. Not only can we exploit multiple different technologies in a single print pass, but we use the order that these are printed to gain the most from any label design. Our streamlined methods also help customers to keep costs down." Explained Paul Clayton, MD.
Consistency
Royston Labels helps its customers to ensure the quality and consistency of product ranges by supplying labels which perform equally well on tubes, bottles, jars, cans and tubs. This can support positive consumer experience and, ultimately, increased sales.
Photographic images
Royston Labels can reproduce photographic images in very fine detail using UV flexographic printing. This requirement is increasingly demanded by packaging designers, and can be hard to achieve using direct decoration methods where the printed quality can be compromised by the surface material of the container.
Extra space
Self-adhesive labels can create extra space for text, decoration or promotions, through the clever incorporation of multiple pages and the use of 'peel and read' solutions. As well as increasing the available design space, this feature makes labels a cost efficient means to render packaging multi-lingual.
Ultra-clear labels can be used to increase the surface area for product decoration, by allowing reverse labels to be visible through the product itself.
Premium finish
Self-adhesive labels can be applied to an extremely high standard, with decoration printed on the entire surface area of the label for a near-seamless finish. Advances in technology, such as the creation of "no-look" label materials that are almost impossible to see, allow brands to take advantage of the other benefits offered by self-adhesives, whilst still achieving a premium look on their product.
Speed
Self-adhesive labels can be produced quickly in comparison with directly decorated componentry. This speed gives brands the power to respond to consumer demands, get products to market, and capitalise on sales opportunities as fast as possible. Promotional activity can be added swiftly, without rendering packaging outdated, when labelling is used.
Reduced risk
Royston Labels works flexibly to help brands avoid the risk of obsolete stock and, in situations where required packaging volumes are unknown, can easily alter production quantities to match its customer's evolving needs.
Economy
The use of self-adhesive labels is economical - manufacturers can apply them efficiently with very little waste, and labels take up minimal space so stock holding is not a problem. Furthermore, a correctly specified self-adhesive label can be recycled with the pack.
Notes for editors:
Founded in 1984, Royston Labels is a multi-award winning manufacturer, specializing in top quality, fit for purpose labels that are certified to ISO9001 and PS9000 standard. Royston Labels are passionate about labels, understand the power of labels to add brand value and communicate product identity, and are dedicated to ensuring excellence in service.
For more Information please contact:
Stephanie Rogers, Marketing Manager
http://www.roystonlabels.co.uk