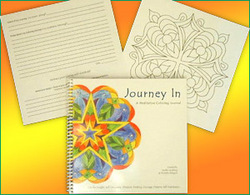 5 tips for Maximizing Your Time
Aurora, IL (PRWEB) August 4, 2008
When moms think of self-care, they immediately think about all the things they should be doing for themselves but aren't. Thoughts of exercising or eating healthy come to mind. They might even think about getting out to enjoy a cup of coffee with a friend. If moms are really fantasizing about self-care, they dream about getting a massage, taking a nap, or going away to a spa for the weekend. "But the reality is moms struggle to practice self-care", says Radun. "It's not that they don't want to; it's just that there is a belief that everything else has to get done first." The problem with that belief is that everything else never gets done; moms always have something more to do.
In Radun's experience, journaling is a simple self-care practice that moms can work into their daily routine. "Anyone, no matter how busy, can create five to ten minutes for themselves", notes Radun. Journaling is a means to dump your brain, connect to your soul, encourage yourself, and relax your body. Journaling is simply a way to transfer you onto paper through a pen, pencil, marker or crayon. If you have a need to take some time just for you, here are a few creative ways to practice self-care through journaling.
Tips for effective journaling by Lori Radun, The Mom Coach
Release Negative Emotions
If you're feeling bottled up with anger, guilt, fear or sadness, let it go on paper. Take 10 minutes to let the emotions flow. Don't hold back; no one is going to see your journal. Emotions are only temporary if you release them. If you hold onto them, however, you will remain stuck in the negative energy.
Spiritual Renewal and Clarity
Use your journal to nurture your spiritual well-being. Ask God, a Divine Power, or the Universe for clarity on whatever challenges you happen to be facing. Ground yourself by spending time in nature with your journal. Be still and quiet for a few moments - record whatever messages are delivered to you.
Practice Gratitude
It sure is easy to focus on everything that is left to be done, or all the mistakes you made today as a mom. Use your journal to notice all that you have to be thankful for. Record every little moment that touched your heart during the day. Remember all the smiles, the simple things you sometimes take for granted, and anything else that will connect you to love.
Encourage Yourself
Get out your journal and make a list of all the great things you said and did today. Don't be so hard on yourself. If you got a load of laundry done, write it down. That's an accomplishment. Remind yourself of all your strengths instead of focusing on your weaknesses. You made someone laugh today…good for you!
Express Your Creativity
Have a lot of creative ideas but not enough time to implement them all? Capture them in a creative idea journal. What other ways do you like to express yourself creatively? Do you like to draw, write poems, or create systems to organize your life? Spend some time being creative.
Self-Discovery
You can do free flowing journaling where anything that is on your mind is written on the page. However, you can also do guided journaling where you focus on answering one particular question that's aimed at learning more about yourself. Examples of guided journaling questions would be:
-- What inspires me?
-- What are my strongest qualities?
-- What triggers me emotionally?
-- What is important to me in friendship?
-- What stops me from living the life that is most important to me?
Relax Your Body
Coloring is a great way to relax your mind and body. Use your journal to doodle and reflect. With the Journey-In Meditative Coloring Journal, you can have fun with color. Transform the page to reflect your mood. Think about whatever you like or don't think about anything at all. Just color and relax.
"Many of my mom clients have tremendous success with journaling. They use their journals to self-reflect, release their emotions, lift their moods, and wind down at the end of a busy day", adds Lori Radun.
About Lori Radun, The Mom Coach:
Lori Radun, CEC is a certified life coach and inspirational speaker for moms, and the founder of True to You Life Coaching, LLC. As the author of The Energy Equation eCourse, the Guilt-free Parenting DVD, and other personal development products, Lori is an expert on helping moms focus on what's most important to them, balance their many roles and still make time to practice self-care. For her FREE newsletter and the free special reports "155 Things Moms Can Do to Raise Great Children" and "5 tips for Maximizing Your Time", visit her website at True to You Life Coaching
###