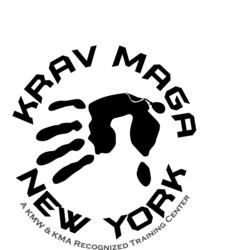 It's clear to us that there is a growing need for Krav Maga services and in 2012 we intend to provide varied training opportunities to fill the void
Westchester County, NY (PRWEB) November 30, 2011
Earlier this month, Krav Maga New York (KMNY), a Westchester and Orange County provider of Krav Maga based martial arts training and self-defense classes, reaffirmed its commitment to keep our community fit and safe. Acting as Company spokesperson, Chris Allison, Lead Instructor for KMNY announced, "We intend to increase operations in an effort to provide more Israeli martial arts based seminars, mass introductory lessons, and a variety of other community oriented training opportunities, and to revise our every day self-defense offering to better facilitate Krav Maga class participation. Expect a lot from us in 2012."
Sources indicate that KMNY's decision to offer more training opportunities in 2012 was necessary given a recent string of unprecedented requests for classes, seminars and training featuring the world renowned Israeli self-defense system knows as Krav Maga. As Chris Allison explained, "This month alone we've provide Krav Maga training for the NY & NJ Waterfront Police Department headquartered in NY City, and for a women's group located in Pelham, Westchester County. We've conducted over 25 introductory classes to benefit community kids, adults and Law Enforcement Officers, secured a Krav Maga self-defense seminar for Briarcliff High School students, secured a Law Enforcement Certification course which we will host next month, sold over 70 Krav Maga class passes, moved our Orange County self-defense and Law Enforcement training program to Studio Ayo Fitness in order to accommodate a growing student base, and received a formal invitation to once again present at next year's New York Tactical Officers Association (NYTOA) expo. Lastly, Putnam County based Paladin Center, a continuing education facility built on Department of Homeland Security, Department of Defense, and Department of Justice protocols, contracted us to be the exclusive provider of Law Enforcement and EMS defensive tactics training."
Krav Maga, renowned worldwide for its effectiveness against real life violent encounters, was originally created for the Israeli Defense Force (IDF). Unlike Mixed Martial Arts, Boxing, Wrestling, BJJ, or other forms of rule-based competition, Krav Maga was designed for real world attacks where rules simply do not apply. One of the most sought after methods for self-defense, it teaches practitioners how best to neutralize attacks and escape unharmed. Krav Maga is characterized by simple, instinctive responses against realistic attacks, and the defenses are easy to learn, easy to retain, and can be replicated under stress. Krav Maga is a favorite among many Law Enforcement, Military, and Anti Terrorist Training Units who depend on it for its explosive nature and unrivaled effectiveness. Krav Maga's total body fitness has also attracted countless Hollywood stars including Jennifer Lopez, Kristanna Loken, Brendan Fraser, Jennifer Garner and Ashton Kutcher.
Since 2004, Krav Maga New York (based in Westchester County, NY and Orange County, NY) has been featured on the Journal News, the North County News, the Record Review, LoHud.com, the Blotter, Hudson Valley Magazine, Healthy Frontiers, and News 12 Westchester. KMNY has trained thousands of civilians and hundreds of Law Enforcement officers including members of NYTOA, members of Westchester County Police Academy and Rockland County Police Academy, as well as special response teams and a high profile protective services unit. KMNY is recognized and highly regarded by leading Krav Maga licensing bodies nationwide.
When asked about KMNY's expansion plans for 2012, Owner and Chief Instructor Davide Gristina stated, "It's clear to us that there is a growing need for Krav Maga services and in 2012 we intend to provide varied training opportunities to fill the void".
About Krav Maga New York:
Krav Maga New York offers authentic Black Belt level Krav Maga training to civilian adults, kids and Law Enforcement. KMNY has presented at public libraries, temples, high schools, elementary schools, scout meetings, boys and girls clubs, charity events, colleges, and for leadership and other groups. For more information, contact KMNY at 1-877-Krav Maga or visit KMNY online at http://www.KMNY.us
###