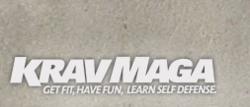 Krav Maga is amazing. I have been doing it for eight months and I have lost weight and gained muscle. The KO Bag class is incredibly popular and fun and the TRX training and conditioning will get you into shape quickly
San Francisco, CA (Vocus/PRWEB) July 09, 2011
San Francisco's Krav Maga is announcing a beach training seminar on Saturday, July 15. The event will be held from 10 a.m. to 2 p.m. and attendees will enjoy an invigorating workout, games, competitions and prizes in a fun and stress-free environment. The price for members of Krav Maga is $59 and $79 for non-members.
Krav Maga is the place to get and stay fit through a variety of dynamic classes. Krav Maga helps individuals get lean, toned and agile, increase their stamina, strength and flexibility and burn fats and improve body posture. Gym buffs and beginners alike will experience a fun way to relieve stress in a safe and non-judgmental environment, challenging every mind and body in more than 70 classes offered on every day of the week. The self-defense classes are very popular and provide clients with a practical and effective way to lose weight while learning potential life-saving techniques.
"Krav Maga is amazing. I have been doing it for eight months and I have lost weight and gained muscle. The KO Bag class is incredibly popular and fun and the TRX training and conditioning will get you into shape quickly," said Nick M., a satisfied customer of Krav Maga.
For further details on the beach training class or any of the other fitness classes and services provided by Krav Maga, visit their website at http://www.kravmaga-sf.com/krav/home.php or call (415) 658-9226.
About Krav Maga
Krav Maga is a high-energy and effective self-defense and fitness system. They teach simple and easy-to-learn movements that will enhance each client's instinctive responses if personal safety is threatened. The complete full body workout is designed for people of all ages and fitness levels to have fun, build confidence, and learn effective self-defense techniques.
###