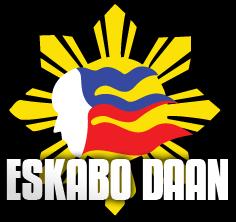 We invite everyone to watch the feature of Eskabo Daan on Balitang America this July.
San Francisco, CA (Vocus/PRWEB) July 14, 2011
This July, Eskabo Daan, a Filipino Martial Arts weapon-based system will be featured in "Balitang America," a nightly news program geared toward Filipinos in the United States, Canada and the Philippines.
"We invite everyone to watch the feature of Eskabo Daan on Balitang America this July," said Joseph Bautista of Eskabo Daan. "We are trying to push Filipino martial arts to the mainstream and being on TV is a small but important step."
Balitang America will be interviewing Grandmaster Robert Castro to understand the history of the art he created 30 years ago. They will also talk about how they are teaming up with One Child at a Time, Inc., another local San Francisco-based organization, to sponsor one child for martial arts training. They will host a local tournament to raise funds for One Child at a Time, Inc. in November.
Eskabo Daan is a Filipino Martial Arts studio in the San Francisco Bay Area. They specialize in mixed martial arts classes, private lessons, knife fighting, weapons defense, cardio kickboxing classes, self-defense classes and kid's karate classes.
For 30 years this mixed martial arts school has integrated aspects of many other karate martial arts including Escrima, Serrada, Kali, Arnis, Boxing, Jeet Kun Do, Aikido, Jujitsu, Muay Thai and Dumog (Filipino Wrestling).
Eskabo Daan Martial Arts vision is to create a global arena where humble-minded martial artists, who are passionate about promoting and perpetuating the Filipino martial arts, can gather or to exchange knowledge and ideas in peace.
Grandmaster and founder Robert Castro's mission is to share his knowledge and understanding of the unique history and culture of integrated Filipino Martial Arts to as many people as possible.
"Eskabo Daan is an art of equality. It contains the essential formula necessary for anyone to become proficient in martial arts," says Robert Castro. "The aim is to enhance the lives of people, regardless of skill level, age, gender, national origin, religious beliefs, or sexual orientation through diligent training and the development of lasting relationships among like-minded martial artists."
For more information about Eskabo Daan, call (415) 202-5723, check out their website at http://www.eskabodaan.org, or visit them in person at 1920 Polk Street in San Francisco.
About Eskabo Daan
Eskabo Daan is a San Francisco Filipino Martial Arts weapons-based system that incorporates empty hand techniques as well as joint locking techniques. This art was founded by Grand Master Robert Castro, whose 30-plus years of Martial Arts experience led him to the creation of this unique and effective style.
###