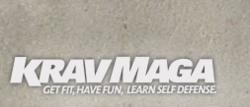 The event will consist of a one- to two-hour session where a self-defense expert will share a light yet focused curriculum
San Francisco, CA (PRWEB) October 26, 2012
Fodada is holding the first Fodada International Women's Self-Defense Day on Nov. 3. The event will take place worldwide in about 20 different locations all over the country, as well as in France, England and Australia. Krav Maga San Francisco, a reality-based, self-defense organization, is hosting its own two-hour session in support of the event at its San Francisco location from 1:30 to 3:30 p.m.
"The event will consist of a one- to two-hour session where a self-defense expert will share a light yet focused curriculum developed by internationally recognized master instructors to teach women how to be aware and identify threatening situations and prepare for them," Gail Foland of Krav Maga said.
The special event, which was conceptualized "to honor and protect the most important women in any dad's life," will teach women the basics of self-defense. It is open to moms, sisters and daughters above 13 years old.
Krav Maga San Francisco encourages those interested to reserve a spot immediately as space is limited. Sign up at the studio or online at http://www.fodadawear.com.
For more information about Krav Maga San Francisco's services, call 415-658-9226, view the fitness center on the Web at http://www.kravmaga-sf.com or visit 1455 Bush St. in San Francisco.
About Krav Maga San Francisco
Krav Maga San Francisco (KMSF) is the only affiliate of Krav Maga Worldwide (KMW) in the Bay Area. Krav Maga Worldwide is the largest reality-based, self-defense organization in the world with more than 240 licensed schools, more than 500 law enforcement and government agencies, and multiple specialized military units trained.
KMSF's exclusive membership provides one week of free access to all KMW affiliates and training centers, including those in North America, Asia and Europe. This affiliation ensures that all Krav Maga instructors are certified and have passed the rigorous standards of KMW instructor certification. Members will benefit from the best instructors in the Bay Area, guaranteeing the quality and consistency that is deserved.
Krav Maga San Francisco is a two-floor, 12,000-square-foot training facility, offering more than 60 classes, seven days per week. It also offers CrossFit, self-defense training, conditioning, KO Bag and fitness classes.
Membership allows access to unlimited classes, seven days per week, including the weight room and bag room. Contact Krav Maga San Francisco for a free, three-day pass.