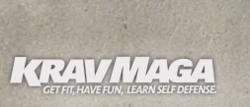 Our mission is to provide unconditional support for all of our members in their journey of self improvement and to challenge our members mentally and physically in a non-judgmental and fun environment
San Francisco, CA (PRWEB) December 23, 2011
Krav Maga San Francisco will host its Friends and Family Day on Jan. 14, 2012. The event features food, fun and a health fair with samples from Max Muscle and Body by V. Attendees can also receive a chiropractic evaluation from Dr. Lonna Denny, meet female heavyweight champion of the world Lana Stefanac and try her introduction class, or try the training center's other classes, such as Krav Maga self-defense classes, CrossFit, TRX and Conditioning.
"Our mission is to provide unconditional support for all of our members in their journey of self improvement and to challenge our members mentally and physically in a non-judgmental and fun environment," Gail Foland of Krav Maga San Francisco said.
The Friends and Family open house will also feature discounted rates, booths with samples, and raffles to win memberships, Krav T-shirts and gear.
Krav Maga San Francisco gets members in the best shape of their lives and teaches the number one self-defense system in the U.S. Krav Maga San Francisco members receive unlimited access to 70-plus classes offered seven days a week, including CrossFit, Jiu-jitsu, Yoga, TRX, KM Conditioning and KO Bag.
Members receive access to facilities spread across five rooms on two floors, including the weight room, and will have a one-week access to all Krav Maga Worldwide facilities nationwide. Members who refer a friend will receive a $50 Krav Bucks referral bonus.
For more information on the Friends and Family Event or any of Krav Maga San Francisco's services, call 415-658-9226, view the facility on the web at http://www.kravmaga-sf.com, or visit 1455 Bush St., San Francisco, CA 94109.
About Krav Maga San Francisco
Established in 1999, Krav Maga San Francisco originally held classes in a small 750-square-foot facility in the Marina District of San Francisco. In 2003, KMSF relocated to a 6,000-square-foot training facility at its present location on Bush Street. With continued success, KMSF took over the lower level on Bush street in 2008 and nearly doubled the size of its three training rooms, as well as adding a weight room and a CrossFit room.
Today, Krav Maga San Francisco is the preferred training center for over 600 members and holds nearly 70 classes per week, including TRX training, and self-defense and fitness classes, in a two-story, 12,000-square-foot, state-of-the-art training facility.
###