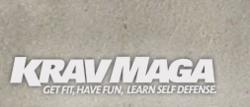 This lecture will teach participants about how stress affects the body and health; what foods can add to anxiety and stress
San Francisco, CA (PRWEB) August 09, 2012
Krav Maga San Francisco is announcing an upcoming lecture, entitled "Tips and Secrets to Eliminate Stress for More Health, Happiness and Mental Focus," by Dr. Lonna Denny, D.C., on Aug. 11 at 1:30 p.m. Those who wish to attend the free lecture should RSVP with the fitness and self defense center.
"This lecture will teach participants about how stress affects the body and health; what foods can add to anxiety and stress; how to turn off negative thought patterns; and strategies for dealing with difficult people," Gail Foland of Krav Maga San Francisco said.
For the past 10 years, Dr. Denny has been the owner of the San Francisco Spine Pain Relief Center, a clinic that specializes in the treatment and rehabilitation of sports injuries. She is also a frequent public speaker for the city of San Francisco, federal agencies and many private corporations. Dr. Denny is a graduate of Mills College with a degree in biology and served as a teaching assistant for its organic chemistry department. She graduated summa cum laude from Life Chiropractic College West and worked as a tutor for its biochemistry department.
Her passion in life is to help people enjoy the best health possible, so they can enjoy the best life possible.
In addition, Krav Maga San Francisco is partnering with Marathon Matt and the National Fitness Campaign to offer "Rock the Court" to benefit La Casa de las Madres on Aug. 12, from 2 to 3 p.m., at Marina Green Fitness Court.
The community-building event is free; however, a $10 donation to La Casa de las Madres is encouraged. Activities will include a free self defense class from Krav Maga, free chair massages, product samples, prizes and more. http://rockthecourtlacasa.eventbrite.com/.
The mission of La Casa de las Madres is to respond to calls for help from domestic violence victims of all ages, 24 hours a day, 365 days a year.
For more information about Krav Maga San Francisco's services, call 415-658-9226, view the center on the Web at http://www.kravmaga-sf.com or visit 1455 Bush St. in San Francisco.
About Krav Maga San Francisco
Krav Maga San Francisco (KMSF) is the only affiliate of Krav Maga Worldwide (KMW) in the Bay Area. Krav Maga Worldwide is the largest reality-based, self-defense organization in the world with more than 240 licensed schools, more than 500 law enforcement and government agencies, and multiple specialized military units trained.
KMSF's exclusive membership provides one week of free access to all KMW affiliates and training centers, including those in North America, Asia and Europe. This affiliation ensures that all Krav Maga instructors are certified and have passed the rigorous standards of KMW instructor certification. Members will benefit from the best instructors in the Bay Area, guaranteeing the quality and consistency that is deserved.
Krav Maga San Francisco is a two-floor, 12,000-square-foot training facility, offering more than 60 classes, seven days per week. It also offers CrossFit, self-defense training, conditioning, KO Bag and fitness classes.
Membership allows access to unlimited classes, seven days per week, including the weight room and bag room. Contact Krav Maga San Francisco for a free, three-day pass.