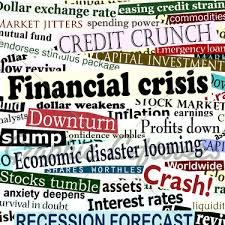 A large number of self-directed IRA clients that were interviewed mentioned diversification as the one lesson they learned from the 2008 financial crisis with respect to their retirement assets
Miami, FL (PRWEB) June 09, 2013
IRA Financial Group, the leading provider of self-directed IRA LLC "checkbook control" structures announces the findings of its Self Directed IRA LLC client survey focused on retirement planning. IRA Financial Group interviewed over 100 self-directed IRA clients and asked them about the impact the 2008 financial crisis had on their current retirement investment strategies. Based on the survey results, over 73% of respondents indicated in some fashion that their experiences from the 2008 financial crisis played a large role in determining how they evaluate investment opportunities. "A large number of self-directed IRA clients that were interviewed mentioned diversification as the one lesson they learned from the 2008 financial crisis with respect to their retirement assets, " stated Adam Bergman, "Surprisingly, many of our retirement clients still referenced the 2008 financial crisis as the catalysts for looking to make non-traditional investments, such as real estate via a self-directed IRA LLC or solo 401K plan," stated Mr. Bergman.
The 2008 financial crisis caused the Dow Jones Industrial average to plummet nearly 34% for the year. "Many of of our self-directed IRA clients lost a considerable portion of their retirement funds, which were mostly in equities, as a result of the 2008 financial crisis, " stated Maria Ritsi, a tax attorney with the IRA Financial Group. According to Ms. Ritsi, as a result, we have assisted over 5000 retirement investors better diversify their retirement portfolio buy establishing self-directed IRA and solo 401k Plans so that traditional as well as non-traditional investments, such as real estate and gold can be held by the retirement account."
IRA Financial Group's self-directed IRA LLC solution involves the establishment of a limited liability company ("LLC") that is owned by the IRA (care of the IRA custodian) and managed by the IRA holder or any third-party. As manager of the IRA LLC, the IRA holder will have control over the IRA assets to make real estate and other investments tax-free and without custodian consent. "The self-directed-IRA LLC is a perfect structure for investor looking to better diversify their retirement portfolio and protect the account against another financial crisis. " stated Ms. Risti.
The IRA Financial Group was founded by a group of top law firm tax and ERISA lawyers who have worked at some of the largest law firms in the United States, such as White & Case LLP, Dewey & LeBoeuf LLP, and Thelen LLP.
IRA Financial Group is the market's leading "checkbook control Self Directed IRA Facilitator. IRA Financial Group has helped thousands of clients take back control over their retirement funds while gaining the ability to invest in almost any type of investment, including real estate without custodian consent.
To learn more about the IRA Financial Group please visit our website at http://www.irafinancialgroup.com or call 800-472-0646.