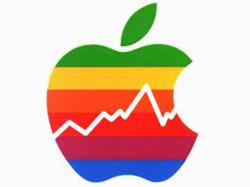 A number of our recent clients have cited the recent decline for Apple stock as the catalyst behind their interest in the self-directed IRA LLC solution
Miami, FL (PRWEB) February 05, 2013
IRA Financial Group, the leading provider of "checkbook control" self-directed IRA LLC has noticed that the recent decline in the shares of Apple stock has contributed directly to the increase in demand for the self directed IRA LLC solution for real estate investments. According to numerous conversation with IRA Financial Group clients who have owned Apple shares, the pain caused by the Apple stock decline has been widespread. A significant number of actively managed U.S. stock mutual funds that invest in big companies owned at least some Apple shares at the end of the year.
"We have seen a strong demand from Apple shareholders look to diversify their retirement portfolio and use their retirement funds to make real estate and other investments," stated Adam Bergman, a tax attorney with the IRA Financial Group. "A number of our recent clients have cited the recent decline for Apple stock as the catalyst behind their interest in the self-directed IRA LLC solution, " stated Mr. Bergman.
Unlike a conventional Self Directed IRA which requires custodian consent and requires high custodian fees, a self-directed IRA LLC with Checkbook Control will allow one to make non-traditional investments, such as real estate by simply writing a check.
"With a traditional custodian controlled IRA, the IRA holder will generally be relegated to buying stocks and mutual funds, whereas with IRA Financial Group's Self-Directed IRA LLC one will have the ability to make real estate, precious metals, stocks and much more with retirement funds," stated Maria Ritsi, a senior paralegal with the IRA Financial Group.
With IRA Financial Group's true Self-Directed IRA LLC solution, no longer would one need to ask the IRA custodian for permission or have the IRA custodian sign the real estate transaction documents. Instead, with a Checkbook Control IRA, as manager of the IRA LLC, the IRA holder, will be able to buy rental properties simply by writing a check.
The IRA Financial Group was founded by a group of top law firm tax and ERISA lawyers who have worked at some of the largest law firms in the United States, such as White & Case LLP, Dewey & LeBoeuf LLP, and Thelen LLP.
IRA Financial Group is the market's leading "checkbook control Self Directed IRA Facilitator. IRA Financial Group has helped thousands of clients take back control over their retirement funds while gaining the ability to invest in almost any type of investment, including real estate without custodian consent.
To learn more about the IRA Financial Group please visit our website at http://www.irafinancialgroup.com or call 800-472-0646.