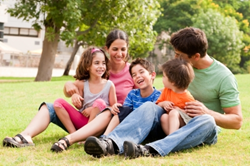 A regular retirement account is forbidden to use to purchase real estate due to IRS rules and we're now helping clients to switchover to self direct options to use as real estate funding
Cincinnati, OH (PRWEB) June 23, 2014
One of the disadvantages that investors face when entering the real estate market is the lack of support for some types of individual retirement accounts. The jwbrealestatecapital.com company has launched a new self directed IRA real estate program to help investors use available funds to buy rental homes.
The new acceptance of this investing method should open up more doors of opportunity for any person to utilize stored IRA funds to invest in the growing housing market. The benefit of operating a self directed retirement account is the shifting of funds to once restricted areas by third party trustees.
"A regular retirement account is forbidden to use to purchase real estate due to IRS rules and we're now helping clients to switchover to self direct options to use as real estate funding," said a JWB Real Estate Capital source.
The services to help investing clients that have been created this year have helped promote the JWB company on a new level. Recent pickups about company expansion in the Wall Street Journal has helped to expose more investing clients across the country to the unique packages that are available for passive income streams.
"Most real estate investors are unaware that special retirement account funds can be used to buy a turnkey rental property and through our programs we introduce a fast track method," said the source.
The JWB Real Estate Capital website is currently updated with the new programs available and a new promotional video is designed to explain the different investing options allowed this year. This video series and other training content is instantly accessing when exploring the redesigned JWB website.
About JWBRealEstateCapital.com
The JWBRealEstateCapital.com company is one national company specializing in investment property sales to men and women in North America. The company investing programs provide passive monthly income to investors. The JWBRealEstateCapital.com company focuses on the Jacksonville, Florida housing market to supply the investment opportunities to the public. Different downloadable content is currently available using the company homepage to learn about available investing packages to help kickstart investment careers.