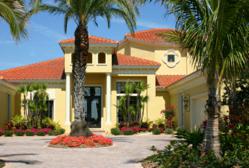 By making year-end self-directed real estate IRA investments, retirement investors can insulate themselves from a turbulent stock market in light of the looming fiscal cliff issues
Miami, FL (PRWEB) December 20, 2012
IRA Financial Group, the leading facilitator of self-directed IRA LLC solutions, announces the introduction of its year end self directed IRA solution for buying real estate tax-free with retirement funds. With IRA Financial Group's self directed IRA LLC solution, traditional IRA or Roth IRA funds can be used to buy a vacation property tax-free. "With depressed real estate prices, many retirement investors are looking to buy their dream retirement home with IRA funds as a year-end tax planning solution stated, Adam Bergman, a tax attorney wit the IRA financial Group. " "Using a Self Directed IRA LLC to buy real estate presents a number of exciting tax planning opportunities, " stated Mr. Bergman. Whether one currently has a Traditional IRA or a Roth IRA, the IRA Financial Group's in-house tax and ERISA attorneys have significant experience helping clients use a self directed IRA to maximize their year-end tax benefits and investment returns.
The primary advantage of using a Self Directed IRA LLC to make investments is that all income and gains associated with the IRA investment grow tax-deferred.
Using IRA Financial Group's self directed real estate IRA LLC with "checkbook control" solution to make real estate investments offers a number of very interesting investment opportunities, including the ability to diversify ones retirement portfolio with real estate, precious metals, and other alternative investment options. "By making year-end self-directed real estate IRA investments, retirement investors can insulate themselves from a turbulent stock market in light of the looming fiscal cliff issues, " stated Mr. Bergman.
The IRA Financial Group was founded by a group of top law firm tax and ERISA lawyers who have worked at some of the largest law firms in the United States, such as White & Case LLP, Dewey & LeBoeuf LLP, and Thelen LLP.
IRA Financial Group is the market's leading "checkbook control Self Directed IRA Facilitator. IRA Financial Group has helped thousands of clients take back control over their retirement funds while gaining the ability to invest in almost any type of investment, including real estate without custodian consent.
To learn more about the IRA Financial Group please visit our website at http://www.irafinancialgroup.com or call 800-472-0646.