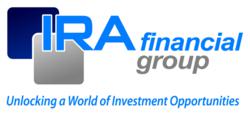 The higher annual IRA contribution limits offers more incentive to investors to fund a self directed Roth IRA as well as build an Roth IRA account
Miami, FL (PRWEB) January 12, 2013
Pursuant IRS news release 2012-77, the IRS has announced the 2013 limits applying to IRAs and pension plans. The Annual IRA contribution limits are changed - $5,500 (up from $5,000) if the individual is younger than age 50 in 2013, and $6,500 (up from $6,000) if he or she attains age 50 or older in 2013. With a self directed IRA, investors are now able to fund their self directed IRA investors of up to $5,500 or $6,500, if over the age of 50, to cover any investment shortfalls. The maximum SEP contribution for 2013 will increase to $51,000 from $50,000.
The annual IRA contribution limitation increase becomes even more significant when a husband and spouse are co-invested in the self directed real estate IRA structure. For example, a husband and wife over the age of 50 would be able to contribute $13,000 combined annually to their IRA LLC structure to cover any expenses or shortfalls. "The higher annual IRA contribution limits offers more incentive to investors to fund a self directed Roth IRA as well as build an Roth IRA account, " stated Adam Bergman, a tax attorney with the IRA Financial Group.
Unlike a conventional Self Directed IRA which requires custodian consent and requires high custodian fees, a Self Directed IRA LLC with Checkbook Control will allow one to buy real estate, including rental properties by simply writing a check. With a traditional custodian controlled self directed IRA, one will have total control to make a real estate purchase, pay for improvements, and then sell the property without ever talking to the IRA custodian. Since all the IRA funds will be held at a local bank in the name of the Self Directed real estate IRA LLC, all one would need to do to engage in a house flipping transaction is write a check straight from the IRA LLC account or simply wire the funds from the IRA LLC bank account. With IRA Financial Group's self-directed IRA LLC solution, no longer would one need to ask the IRA custodian for permission or have the IRA custodian sign the real estate transaction documents. Instead, with a Checkbook Control IRA, as manager of the IRA LLC, the IRA holder, will be able to buy rental properties simply by writing a check.
The IRA Financial Group was founded by a group of top law firm tax and ERISA lawyers who have worked at some of the largest law firms in the United States, such as White & Case LLP, Dewey & LeBoeuf LLP, and Thelen LLP.
IRA Financial Group is the market's leading "checkbook control Self Directed IRA Facilitator. IRA Financial Group has helped thousands of clients take back control over their retirement funds while gaining the ability to invest in almost any type of investment, including real estate without custodian consent.
To learn more about the IRA Financial Group please visit our website at http://www.irafinancialgroup.com or call 800-472-0646.