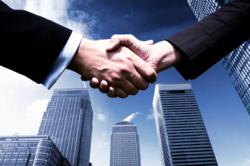 "A Self-Directed IRA with checkbook control provides an attractive tool for investors looking to diversify and protect their retirement portfolio," says Adam Bergman
Miami, FL (PRWEB) November 25, 2011
Ever since the financial crisis of 2008, a growing number of Americans have lost faith in Wall Street and have recognized the value of diversifying their retirement portfolios with domestic or foreign real estate investment options. IRA Financial Group, the leading provider of checkbook control Self Directed IRA solutions, has developed a platform for making real estate, precious metals, international stocks, bonds, and foreign currency transactions tax-free with retirement funds.
A Self-Directed IRA, also called a Self-Directed IRA LLC with checkbook control, is an IRS approved structure that allows one to use their retirement funds to make real estate and other investments tax-free and without custodian consent. The Self-Directed IRA involves the establishment of a limited liability company ("LLC") that is owned by the IRA (care of the IRA custodian) and managed by you or any third-party. As manager of the IRA LLC, you will have control over the IRA assets to make the investments you want and understand – not just investments forced upon you by Wall Street.
"With the most recent downgrade of the United States credit rating by S&P in August of 2011, we have seen an influx of people looking for ways to protect their retirement funds," says Adam Bergman, a tax attorney with the IRA Financial Group. "A Self-Directed IRA with checkbook control provides an attractive tool for investors looking to diversify and protect their retirement portfolio," says Bergman.
The expert tax attorneys at the IRA Financial Group have created a structure that puts the investment control back into your hands "The IRA with Checkbook Contr ol allows you to eliminate the delays associated with an IRA custodian, enabling you to act quickly when the right investment opportunity presents itself," states Scott Krokoff, a tax attorney with the IRA Financial Group.
To date, the IRA Financial Group has helped thousands of Americans take back control of their retirement funds, and that number keeps growing. Since the United States credit rating was downgraded in the fall of 2011, the IRA Financial Group has seen a 42% increase in the sale of Self-Directed IRA LLC solutions.
The IRA Financial Group was founded by a group of top law firm tax and ERISA lawyers who have worked at some of the largest law firms in the United States, such as White & Case LLP and Dewey & LeBoeuf LLP.
To learn more about the IRA Financial Group please visit our website at http://www.irafinancialgroup.com or call 800-472-0646.
###