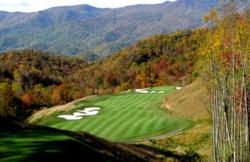 one of our self-directed IRA clients was able to purchase a lot at a luxury golf community in Florida that initially sold for at least $150,000 for $1
Miami, FL (PRWEB) July 24, 2012
IRA Financial Group, the leading provider of self-directed IRA LLC solutions, has noticed an increasing number of its self directed IRA clients using retirement funds to purchase golf community properties for as little as $1. Over the past 15 years, a unprecedented number of high-end golf courses linked to luxury real estate communities were built. In most of these communities, the developer required the homeowners to pay annual club dues – even if the owner did not play golf. With the real estate market collapse and the loss in popularity of golf, the prices in some of these luxury real-estate golf communities are at an all time low. "one of our self-directed IRA clients was able to purchase a lot at a luxury golf community in Florida that initially sold for at least $150,000 for $1," stated Maria Ritsi, a paralegal with the IRA Financial Group. "Investors who bought the land but never built on the sites are trying to free themselves of the burden of paying annual golf fees which typically range form $12,000-$20,000 per year", stated Ms. Ritsi. "According to a number of our clients, there are a lot of people who purchased their golf community property at the height of the market and now will take almost anything to get out" stated Ms. Ritsi. "This has created an enormous investment opportunity for self-directed IRA investors looking to buy depressed luxury gold community properties for pennies on the dollar," stated Adam Bergman, a tax attorney with the IRA Financial Group.
The self directed IRA LLC offers one the ability to use his or her retirement funds to make almost any type of investment on their own without requiring the consent of any custodian or person, including real estate. The IRS only describes the type of investments that are prohibited, which are very few.
The IRS has always permitted an IRA to purchase real estate, raw land, or flip homes. "With IRA Financial Group's self-directed IRA LLC solution, investing in gold community properties is as simple as writing a check and is tax-free, " stated Jacky Ospina, a paralegal with the IRA Financial Group. "As the manager of your Self-Directed IRA LLC, the IRA holder will have control over his or her IRA funds so that a real estate purchase can be made by simply writing a check," stated Ms. Opina. One major advantage of buying golf community properties with a Self-Directed IRA is that all rental income generated by the property is tax-deferred until a distribution is taken (Traditional IRA distributions are not required until the IRA owner turns 70 1/2). In the case of a Self-Directed Roth IRA LLC, all gains are tax-free.
The IRA Financial Group was founded by a group of top law firm tax and ERISA lawyers who have worked at some of the largest law firms in the United States, such as White & Case LLP, Dewey & LeBoeuf LLP, and Thelen LLP.
IRA Financial Group is the market's leading "checkbook control Self Directed IRA Facilitator. IRA Financial Group has helped thousands of clients take back control over their retirement funds while gaining the ability to invest in almost any type of investment, including real estate without custodian consent.
To learn more about the IRA Financial Group please visit our website at http://www.irafinancialgroup.com or call 800-472-0646.