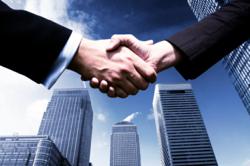 We take great pride in the fact that each self-directed IRA client is assigned a tax attorney in order to help review the self-directed IRA rules and any potential prohibited transaction
Miami, FL (PRWEB) April 23, 2012
IRA Financial Group, the leading facilitator of self-directed IRA LLC retirement solutions, announces a new initiative to help protect its client from potential fraud. The in-house tax attorneys have spent considerable time drafting a memorandum of law that will be provided free to all IRA Financial Group self directed IRA clients in order to better educate them about the self directed IRA rules and prohibited transaction rules. In addition, each client of the IRA Financial Group will receive a free in-dept tax analysis of their potential self-directed IRA investment to make sure it did not violate any IRS prohibited transaction rules. "We take great pride in the fact that each self-directed IRA client is assigned a tax attorney in order to help review the self-directed IRA rules and any potential prohibited transaction," stated Adam Bergman, a tax attorney with the IRA Financial Group. "What we found is that by our tax attorneys spending time with clients reviewing their transactions from an IRA standpoint, they have been able to uncover potentially questionable transactions before the client engaged in it" stated Mr. Bergman.
IRA Financial Group's initiative to offer clients direct access to on-site tax attorneys always a free memorandum of law has help protect them from violating IRS rules, engaging in a prohibited transaction, as well as protect them from potentially fraudulent transaction.
The Internal Revenue Code does not describe what a Self Directed IRA can invest in, only what it cannot invest in. Internal Revenue Code Sections 408 & 4975 prohibits a Disqualified Person from engaging in certain type of transactions. The purpose of these rules is to encourage the use of IRAs for accumulation of retirement savings and to prohibit those in control of IRAs from taking advantage of the tax benefits for their personal account.
When it comes to making a self-directed IRA LLC investment, in general, there are tree types of transactions that should not made. First, one should not purchase collectibles with retirement funds, which pursuant to Internal Revenue Code Section 408 is antiques, rugs, stamps, etc. Second, one should not use retirement funds to purchase S Corporation stock, and thirdly, one should not use not use retirement funds in any transaction with a disqualified person. The IRS has restricted certain transactions between the IRA and a "disqualified person." The rationale behind these rules was a congressional assumption that certain transactions between certain parties are inherently suspicious and should be disallowed.
The definition of a "disqualified person" (Internal Revenue Code Section 4975(e)(2)) extends into a variety of related party scenarios, but generally includes the IRA holder, any ancestors or lineal descendants of the IRA holder, and entities in which the IRA holder holds a controlling equity or management interest.
Each client of the IRA Financial Group is assigned a tax attorney to help establish the self directed IRA LLC structure, in addition, to advising on the self directed IRA prohibited transaction rules.
The IRA Financial Group was founded by a group of top law firm tax and ERISA lawyers who have worked at some of the largest law firms in the United States, such as White & Case LLP, Dewey & LeBoeuf LLP, and Thelen LLP. With our work experience at some of the largest law firms in the country, our attorneys legal and tax knowledge in this area is unmatched.
IRA Financial Group is the market's leading "checkbook control Self Directed IRA Facilitator. IRA Financial Group has helped thousands of clients take back control over their retirement funds while gaining the ability to invest in almost any type of investment, including real estate without custodian consent.
To learn more about the IRA Financial Group please visit our website at http://www.irafinancialgroup.com or call 800-472-0646.