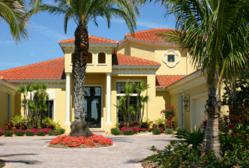 Since the Presidential election, we have seen a large number of Americans seeking to establish a self-directed real estate IRA LLC to make tax deferred investments and avoid the increased capital gains tax
Miami, FL (PRWEB) December 07, 2012
The so-called fiscal cliff is expected to trigger tax increases that could take effect at the beginning of 2013. However, if the Democrats and Republicans are not able to agree on a package that will solve the fiscal cliff issue, a set of tax increases that are set to kick in automatically in January will raise tax rates significantly. For example, the rate on dividends for high-income taxpayers will rise to 43.4 percent from 15 percent and the top rate on capital gains to 23.8 percent from 15 percent. For an individual with $10,000 invested in the S&P 500, payouts would fall to $120 a year from $180.20 should the old rate be reinstated. An investor who sells the stock at a $5,000 profit would face capital gains obligations of about $1,190 compared with $750 now. Investors have taken note of the expected tax increases and have started to look at retirement solutions that can help minimize the expected capital gains tax increase. "Since the Presidential election, we have seen a large number of Americans seeking to establish a self-directed real estate IRA LLC to make tax deferred investments and avoid the increased capital gains tax, " stated Adam Bergman, Esq, a tax attorney for the IRA Financial Group.
The IRS has always permitted an IRA to purchase real estate, raw land, or flip homes. "With IRA Financial Group's self directed IRA real estate LLC solution, investors can make real estate purchases and generate income and gains while deferring taxes ," stated Mr. Bergman. "A growing number of clients are realizing that using s elf directed IRA to make investments will become far more tax efficient than in prior years due to the increasing capital gains tax rates, stated Maria Ritsi, a senior paralegal with the IRA Financial Group. One major advantage of buying rental properties with a Self-Directed IRA is that all rental income generated by the property is tax-deferred until a distribution is taken (Traditional IRA distributions are not required until the IRA owner turns 70 1/2). In the case of a Self-Directed Roth IRA LLC, all gains are tax-free.
Instead of buying real estate with personal funds and being subject to higher income and capital gains tax rates, , a Self Directed IRA real estate LLC with Checkbook Control will allow one to buy real estate, including rental properties without paying tax. With a self-directed real estate IRA, all income and gains generated by your IRA investment will flow back to your IRA tax-free. By using a real estate IRA to make investments, the IRA owner is able to defer taxes on any investment returns, thus, allowing the IRA owner to benefit from tax-free growth. Instead of paying tax on the Self-Directed IRA returns of an investment, tax is paid only at a later date when a distribution is taken, leaving the investment to grow tax-free without interruption. With capital gains tax rates expected to increase in 2013, using a self directed IRA to make investments is more tax efficient than ever before.
The IRA Financial Group was founded by a group of top law firm tax and ERISA lawyers who have worked at some of the largest law firms in the United States, such as White & Case LLP, Dewey & LeBoeuf LLP, and Thelen LLP.
IRA Financial Group is the market's leading "checkbook control Self Directed IRA Facilitator. IRA Financial Group has helped thousands of clients take back control over their retirement funds while gaining the ability to invest in almost any type of investment, including real estate without custodian consent.
To learn more about the IRA Financial Group please visit our website at http://www.irafinancialgroup.com or call 800-472-0646.