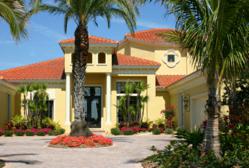 In 2012, alone our clients have invested over $620 million dollars of retirement funds in the U.S. real estate market, " stated Adam Bergman, a tax attorney with the IRA Financial Group
Miami, FL (PRWEB) August 14, 2012
According to a recent report issued by the IRA Financial Group, retirement investors have made a considerable contribution to the rebounding U.S. domestic real estate market. The report suggest that retirement investors are looking at the U.S. real estate market has an attractive investment option and have been moving funds out of Wall Street investments to purchase residential and commercial properties with their retirement funds. "In 2012, alone our clients have invested over $620 million dollars of retirement funds in the U.S. real estate market," stated Adam Bergman, a tax attorney with the IRA Financial Group. "in light of the tight credit market, retirement investors a long with foreign investors from Asia, Europe, South America, and Canada have largely been the momentum behind the rebounding U.S. real estate market in 2012," stated Mr. Bergman.
According to clients interviewed by the IRA Financial Group, the use of retirement funds to make real estate investments is seen as an attractive investment option for a number of reasons. Firstly, when using retirement funds to purchase real estate, either through a self directed IRA or solo 401K Plan, all income and gains generated by the investment will generally flow back to the retirement account tax-free. Secondly, purchasing real estate with retirement funds will allow an investor to diversify their retirement portfolio and protect himself or herself from exposure to a Wall Street meltdown. Thirdly, for a lot of clients, investing in real estate is an investment activity they know, understand, and feel comfortable with which provides them a level of comfort when investing their retirement future.
IRA Financial Group's true self directed IRA LLC solution involves the establishment of a limited liability company ("LLC") that is owned by the IRA (care of the IRA custodian) and managed by the IRA holder or any third-party. As manager of the IRA LLC, the IRA holder will have control over the IRA assets to make real estate and other investments tax-free and without custodian consent. Whereas, the solo 401(k) Plan, will allow a small business owner or self-employed individual the ability to purchase real estate by simply writing a check as trustee of the solo 401K plan.
Based on the IRA Financial Group report, over the past year, retirement investors have been playing an important role in helping support as well as contribute to the rebounding U.S. real estate market.
The IRA Financial Group was founded by a group of top law firm tax and ERISA lawyers who have worked at some of the largest law firms in the United States, such as White & Case LLP, Dewey & LeBoeuf LLP, and Thelen LLP.
IRA Financial Group is the market's leading "checkbook control Self Directed IRA real estate Facilitator. IRA Financial Group has helped thousands of clients take back control over their retirement funds while gaining the ability to invest in almost any type of investment, including real estate without custodian consent.
To learn more about the IRA Financial Group please visit our website at http://www.irafinancialgroup.com or call 800-472-0646.