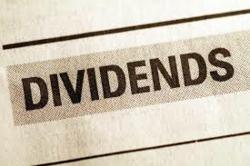 The Self-Directed Roth IRA Dividend Growth Strategy is designed to allow one to generate a significant tax-free income stream upon retirement
Miami, FL (PRWEB) April 03, 2013
IRA Financial Group, the leading provider of "checkbook control" self-directed Roth IRA LLC structures announces the introduction of the Dividend Growth Self-Directed Roth IRA solution. The Self-Directed Roth IRA Dividend Growth strategy is focused on allowing retirement investors use their after-tax retirement funds to invest for the long term in the stocks of companies that not only pay dividends, but consistently increase their dividends from year to year. The strategy is based on reinvesting the dividends and investing new funds annual Roth IRA contributions. The Roth IRA Dividend Growth strategy is designed to offer retirement investors to create a sustainable, rising stream of dividend income that will eventually generate a generous income stream allow one to be financially secure in retirement without ever paying tax again. "The Self-Directed Roth IRA Dividend Growth Strategy is designed to allow one to generate a significant tax-free income stream upon retirement, " stated Mr. Adam Bergman, a tax attorney with the IRA Financial Group.
With the Self-Directed Roth IRA Dividend Growth strategy accomplishes two very important objectives: (1) it provides the investor with an increasing level of tax-free income each year that can be used to pay for retirement, college, travel or the normal inflation impacted prices of goods, and (2) when prices go down, the retirement investor doesn't have to sell shares in order to live. "The Roth IRA LLC Dividend Growth strategy is best implemented with Roth IRA funds since the income generated from the dividends would be exempt from tax, " stated Mr. Bergman.
IRA Financial Group's Self-Directed Roth IRA, is an IRS approved structure that allows one to use their retirement funds to make stock, mutual funds, real estate and other investments tax-free and without custodian consent. The Self-Directed Roth IRA involves the establishment of a limited liability company ("LLC") that is owned by the Roth IRA (care of the Roth IRA custodian) and managed by the IRA holder or any third-party. As manager of the Roth IRA LLC, the Roth IRA owner will have control over the Roth IRA assets to generate tax-free income from a dividend growth strategy.
The IRA Financial Group was founded by a group of top law firm tax and ERISA lawyers who have worked at some of the largest law firms in the United States, such as White & Case LLP, Dewey & LeBoeuf LLP, and Thelen LLP.
IRA Financial Group is the market's leading "checkbook control Self Directed IRA Facilitator. IRA Financial Group has helped thousands of clients take back control over their retirement funds while gaining the ability to invest in almost any type of investment, including real estate without custodian consent.
To learn more about the IRA Financial Group and the Self-Directed Roth IRA LLC Dividend Growth Strategy please visit our website at http://www.irafinancialgroup.com or call 800-472-0646.