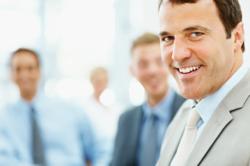 With the incredible success of recent start-ups such as Facebook, many investors are looking to use their retirement fund to invest in start-up so that all gains would be tax-free
Miami, FL (PRWEB) May 04, 2012
IRA Financial Group, the leading provider of "checkbook control" self directed Roth IRA LLC solutions has seen a significant increase in the number of investors looking to invest in start-ups using their retirement funds. "With the incredible success of recent start-ups such as Facebook, many investors are looking to use their retirement fund to invest in start-up so that all gains would be tax-free," stated Adam Bergman, a tax attorney with the IRA Financial Group. "Imagine if Facebook initial investors, such as Peter Thiel, were able to use Roth IRA funds to make their investments," stated Mr. Bergman.
A Self-Directed Roth IRA, also called a Self Directed IRA LLC with a Roth IRA, is an IRS approved structure that allows one to use their retirement funds to make real estate and other investments tax-free and without custodian consent. The Self-Directed Roth IRA involves the establishment of a limited liability company ("LLC") that is owned by the Roth IRA (care of the IRA custodian) and managed by you or any third-party. As manager of the IRA LLC, the IRA holder will have control over the IRA assets to make the investments he or she wants and understands.
The most attractive feature of the Roth IRA is that even though contributions are not deductible, all distributions, including the earnings and appreciation on all Roth contributions, are tax-free if certain conditions are met. With a self-directed Roth IRA with checkbook control established through IRA Financial Group, an investor is able to use retirement funds to make private business investments, private equity, venture capital hedge fund, real estate, and many more investments on a tax-deferred basis. "Using a self-directed Roth IRA LLC, clients of the IRA Financial Group will have the opportunity to invest in the next Facebook on a tax-deferred basis, " stated Mr. Bergman.
By using a self-directed Roth IRA, all income and gains associated with the Roth IRA investment grow tax-free and will not be subject to tax upon withdrawal or distribution. This is because unlike traditional IRAs, the IRA holder is generally not subject to any tax upon taking Roth IRA distributions upon the IRA holder reaching the age of 591/2. One can only imagine what people would be saying if the initial Facebook investors were able to use a self-directed Roth IRA to make these investments. The good news is the self-directed Roth IRA is available to anyone interested in generating tax-free-returns from real estate, private investments, and almost any other investments.
The IRA Financial Group was founded by a group of top law firm tax and ERISA lawyers who have worked at some of the largest law firms in the United States, such as White & Case LLP and Dewey & LeBoeuf LLP.
To learn more about the IRA Financial Group please visit our website at http://www.irafinancialgroup.com or call 800-472-0646.