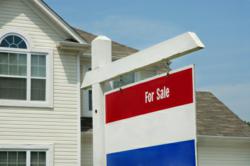 Using a self-directed Roth IRA is really the last great legal tax shelter around
Miami, FL (PRWEB) April 25, 2012
IRA Financial Group, the leading facilitator of self-directed Roth IRA LLC tax-free solutions, announces the introduction of the special real estate self directed Roth IRA LLC solution. IRA Financial Group's Self Directed Roth IRA real estate solution offers real estate investors the ability to purchase both domestic and international real estate tax-free and without custodian consent. "With a self-directed Roth IRA LLC, all gains and income generated by the real estate investment would flow back to the Roth IRA tax-free, " stated Adam Bergman, a tax attorney with the IRA Financial Group.
The most attractive feature of the self directed Roth IRA is that even though contributions are not deductible, all distributions, including the earnings and appreciation on all Roth contributions, are tax-free if certain conditions are met.
The Self Directed Roth IRA LLC structure has become a popular choice for gaining total investment control ("checkbook control") over ones Roth IRA funds and making investments tax-free. In each case, a limited liability company ("LLC") is established that is owned by the Roth IRA account and managed by the Roth IRA account holder. The Roth IRA funds are then transferred by the Custodian to the LLC's bank account providing the Roth IRA holder with "checkbook control" over his or her Roth IRA funds.
Income or gains generated by a Roth IRA generate tax-free profits. Using a Self-Directed Roth IRA LLC to purchase real estate allows the Roth IRA to earn tax-free income/gains and never pay taxes on any future date, rather than in the year the investment produces income. With a Self Directed IRA Roth LLC, the Roth IRA holder can invest tax-free and not have to pay taxes ever! All the income or gains from a real estate deals flow though to the Roth IRA tax-free! "Using a self-directed Roth IRA is really the last great legal tax shelter around," stated Mr. Bergman.
Using a Self Directed Roth IRA LLC to make self directed IRA investments presents a number of exciting tax planning opportunities.
The primary advantage of using a Self Directed Roth IRA LLC to make real estate investments is that all income and gains associated with the Roth IRA real estate investment grow tax-free and will not be subject to tax upon withdrawal or distribution. This is because unlike traditional IRAs, a Roth IRA holder is generally not subject to any tax upon taking Roth IRA distributions once you reach the age of 591/2.
The IRA Financial Group was founded by a group of top law firm tax and ERISA lawyers who have worked at some of the largest law firms in the United States, such as White & Case LLP, Dewey & LeBoeuf LLP, and Thelen LLP.
IRA Financial Group is the market's leading "checkbook control Self Directed Roth IRA LLC facilitator. IRA Financial Group has helped thousands of clients take back control over their retirement funds while gaining the ability to invest in almost any type of investment, including real estate without custodian consent.
To learn more about the IRA Financial Group please visit our website at http://www.irafinancialgroup.com or call 800-472-0646.