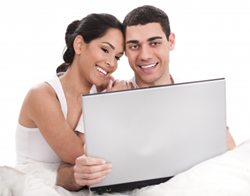 We've developed our new pathway into homeownership for hard-working adults who are small business owners or who invest in several types of retirement accounts
Los Angeles, CA (PRWEB) February 12, 2015
American adults who have started their own business and invest earned dollars in a retirement account can now diversify these funds in the real estate industry at the JWB company. Acceptance of self employed retirement accounts is now in place and will remain an active investing option. An overview of the process is now posted at http://www.jwbrealestatecapital.com/how-to-use-simple-ira-for-real-estate.
Because there are variations of IRA accounts, small business owners who are currently investing can benefit from exploring the rules and regulations of using different accounts. The JWB company acceptance of self employed IRAs does include simple IRA and solo 401K accounts to broaden the investing options for adults who will purchase a rental home.
"We've developed our new pathway into homeownership for hard-working adults who are small business owners or who invest in several types of retirement accounts," said one JWBRealEstateCapital.com source.
The range of investment products that are available to adults investing their money are not limited to mutual funds, according to the JWB new content posted. A real estate investment trust, investment property or precious metals are within the qualified investing types are optionally available.
"Our new program in place to accept self employed retirement funds for rental properties will be offered nationally to any adult who can fund the down payment or purchase price through an IRA," said the source.
The JWB company is now presenting new content for rental home buyers who do not live in the market where the company currently holds real estate. This content at http://www.jwbrealestatecapital.com/how-to-buy-out-of-state-investment-properties explains the procedures for investing funds in out of state markets.
About JWB Real Estate Capital
The JWB Real Estate Capital company has expanded its statewide program to a national level for turnkey investing in the U.S. The company is now working closely with investors across the country who have a dream of owning rental real estate. The JWB Real Estate Capital company provides options for investors of all backgrounds and supplies a consistent income earning program for its clients.