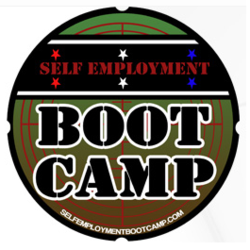 Quit waiting on a job!
Atlanta, GA (PRWEB) January 30, 2013
William C. Head, a nationally-known attorney, has taught legal marketing to attorneys for over 22 years. Now, he is sponsoring a "Get Back to Work" self-employment seminar for all unemployed and underemployed Americans who are seeking the legal, accounting, funding and low-cost marketing tools to permit them to start their own businesses. The program, hosted by Headlines Marketing Corporation (Head's wholly-owned company) will be conducted in Atlanta on March 2nd and 3rd, 2013. Head believes that America's current unemployment crisis must be addressed in more creative ways than to keep mindlessly applying for scarce or low-paying jobs.
One of the web site's commands is "Quit waiting for a job!" Head says that over 12 million highly employable and creative people in America are capable of earning excellent income through operating a home-based business. But, Head observes, many are hesitant to take the leap into self-employment because they think setting up their own small business is a daunting task. "The Internet has made this process so simple, and exponentially cheaper than 20 years ago that almost all people with talents or skills or a great product can accomplish this for under $1000," says Head.
So, Head has assembled an expert team of attorneys, accountants, non-traditional lenders, crowd-funding sources, angel fund experts, Internet & social media professionals plus motivational speakers to provide a road-map of how to get started in business for less money than it would cost for a few hours of advice from a business attorney. "My speakers are so successful at online marketing that they have collectively generated over 20 million Internet viewers for their Internet-based video clips and productions," Head boasted.
"Our twenty hour, two-day Boot Camp is designed to give each attendee the tools and insight into how to legally set up and start their own business, for purposes of creating supplemental income for their family or possibly growing a home-based business into a full time, permanent job," Head remarked. "Each speaker I have chosen for this program will provide an important piece to the puzzle of how any reasonably intelligent person can pull himself or herself up by the boot straps, identify a business plan or marketable product and climb out of the 'recession depression' that we are currently experiencing in this country."
Head is so certain that this program will provide a road-map to self-employment that Headlines Marketing Corporation, is offering all attendees a 100% written, money-back guarantee.
"My mentor and keynote speaker, Joel Bauer, taught me several years ago that if you are unwilling to offer a money-back guarantee, then you must lack the confidence in what you are promoting," Mr. Head noted. The web site for this March program is http://www.SelfEmploymentBootcamp.com.
When asked about the departure from his usual seminars that have trained attorneys on how to grow their law practices, Head pointed out that the same business practices and proficiencies he teaches struggling lawyers translate well for other businesses who are led by entrepreneurial citizens who are willing to put in the required sweat equity for the future prosperity of their families. "My father always taught me that I should not complain about a problem such as unemployment unless and until I could offer a solution. This program is my solution for those willing to listen, learn and then act on finding solutions to constantly struggling to pay their monthly bills."
"Somebody has to start the fire, and this is my match. Who is a better boss than you? What are you waiting for, another unemployment check?" asked Head. Seating is limited for this unique program.