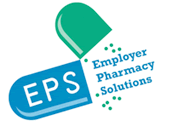 , "in comparison studies, we have been able to project savings between 15% to 20%. If you're spending $500,000 on pharmacy benefits we can save a small company $75,000 to $100,000 a year or more, depending on the employee population."
Warrington, PA (PRWEB) June 14, 2011
Wayne Shafer, CEO of a pharmacy management services company, announced the launch of Employer Pharmacy Solutions, a privately held company focused on reducing the cost of pharmacy benefits plans for small businesses with approximately 500-2,500 employees who self-fund their health benefits.
According to Shafer, "Employer Pharmacy Solutions employs innovative, cost saving solutions like expedited home delivery, acquisition cost based pricing and pass through pricing. These unique approaches all increase savings for our clients. Our goal is to provide pharmacy benefits administration services to smaller self-funded businesses who are not getting the volume discounts that larger companies and corporations are granted."
"The savings are significant," continues Shafer, "in comparison studies, we have been able to project savings between 15% to 20%. If you're spending $500,000 on pharmacy benefits we can save a small company $75,000 to $100,000 a year or more, depending on the employee population."
Roy Maurer, Director of Sales and Marketing for Employer Pharmacy Solutions explains further, "Our motto is 'Real Savings. Real Simple. No Games." We expect our transparency to be embraced by employers who are tired of pricing contracts that, frankly, are difficult to understand."
According to Dan Opinante, principal, self-funded pharmacy benefit auditor, and cost analyst with Seneca Consulting Group in Melville, NY, "With so much controversy surrounding the profits of pharmacy benefit managers, Employee Pharmacy Solutions is poised to provide a much needed service to the smaller business niche that has been overlooked for many years."
Located in the Philadelphia metro area, Mr. Shafer's current company, Contract Pharmacy Services, has provided customized pharmacy services to institutions since 1976. Today it has over 120 accounts. "That's where we sharpened our overnight mail pharmacy expertise," explains Shafer. "We learned how to expedite quality services at a reasonable price. We'll take that experience and extend full service pharmacy benefits to small businesses through our new company, Employer Pharmacy Solutions."
For more information contact Employer Pharmacy Solutions at 267-487-9033.
# # #