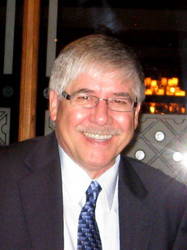 I am very excited about my new position and the responsibilities that come with it
Chandler, AZ (PRWEB) February 27, 2010
Storage West Self Storage, a regional self storage chain with 44 storage facilities located in California, Nevada and Arizona, has named Don Willis to the newly created position as Director of Sales and Marketing. Don has held the position of Director of Marketing at Storage West for the past 10 years.
"I am very excited about my new position and the responsibilities that come with it", stated Willis. "For the past 10 years I have felt like someone writing the plays but with a different coach running them. Now I get to both design and execute the plays."
Don has an extensive background in sales management. Past positions include Director of Sales and Marketing for Krueger Technology, a semiconductor related company in addition to being the Regional Sales Manager for Intermountain Merchandising, a regional toy wholesaler.
"We are implementing a new sales program that will focus on the community of renters at Storage West", commented Don. He went on to say "The storage industry has developed a sales strategy of extremely low initial move in costs; some companies are even offering the first month for free or just a dollar. We have found that when we have offered these types of move in specials we have built a very poor community of renters." "We think who stores next to you is just as important as where you store. At Storage West you will never see us giving away our first month for free or a dollar just to rent a few more units", Don concluded.
Storage West Self Storage is celebrating their 32nd year in the self storage industry. The company behind Storage West is celebrating their 130th year in business.
###