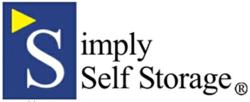 We feel the operating efficiencies created by this partnership will be a win-win for both companies.
Orlando, FL (PRWEB) October 23, 2012
Simply Self Storage, the largest privately held operator of self storage facilities in the United States and Puerto Rico, announces that it has entered into a management agreement for a self storage portfolio with Mini Warehouse Almacenes consisting of 3 properties in Puerto Rico. The stores are located in Toa Baja, Caguas, and Carolina, and combined they have over 2,200 units and just under 500,000 total rentable square feet. These additional properties will be added to AAA Mini Almacenes Publicos portfolio consisting of six properties located in Catano, Guaynabo, Ponce, Santurce, Toa Baja, and Caguas. AAA Mini Almacenes Publicos is the operating name for Simply Self Storage in Puerto Rico. "We are very excited about starting this relationship with Mini Warehouse," stated Kurt O'Brien, CEO of Simply Self Storage. "We feel the operating efficiencies created by this partnership will be a win-win for both companies."
Simply Self Storage is based in Orlando, Florida and has self storage facilities in Florida, Georgia, Illinois, Indiana, Kansas, Massachusetts, Michigan, Minnesota, Missouri, New Jersey, New York, Ohio, Pennsylvania, Rhode Island, Texas and Puerto Rico. Simply Self Storage has over 9 million square feet of storage space with 116 operating self storage facilities.
About Mini Warehouse—
Mini Warehouse is part of the CCM family of companies, a privately held locally owned real estate company with retail, office, residential, industrial and self-storage holdings throughout the eastern United States and Puerto Rico. The first facility opened for business in Carolina in 1991, becoming the pioneer in the self storage business in Puerto Rico. In 2006 the Toa Baja facility was inaugurated. The Caguas facility followed in 2007. As part of the company social commitment, and in accordance with the strong sense of compliance when it comes to executing its responsibilities as a global corporate citizen, renewable energy systems were installed in 2010 for all three facilities. Miniwarehouse currently has a fourth site under development in the San Juan metropolitan area that will open in late 2013, adding another 160,000 feet to the portfolio.
For additional information, please contact Jessica O'Brien at Simply Self Storage, jobrien(at)simplyss(dot)com.
Kurt O'Brien, Chief Executive Officer
Simply Self Storage
7932 West Sand Lake Road, Suite 108, Orlando, FL 32819
# # #