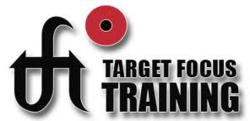 ...the world is a dangerous place, and we must be prepared for worst case...
(PRWEB) October 01, 2012
SelfDefenseFighting.org takes queue from Glenn Beck and gets behind the most ubiquitous name in protection and self defense - Tim Larkin and his system. A brief visit to Larkin's Target Focus Training website will quickly prove why he is the man to be trusted when it comes to self protection.
Critics of Tim Larkin have come down hard against his controversial approach, asserting that his methods are too brutal and might inspire lethal violence. Larkin, however, stands by his philosophy that the world is a dangerous place, and we must be prepared for worst case...just in case.
Avers Larkin, "Chaos in violence is a given. It comes on as a bewildering mess… and doesn't change until someone does something specific to change it. The sword that cleaves that Gordian Knot is debilitating injury, where you take away his ability to think and move, or both. The first one to get it done—and knows what to do with it—wins. Not the first to move, or the first to strike… but the first to injure."
In other words, "The guy attacking you wishes great harm to you, so you best know how to force him into inaction for your own protection and those under your care".
In any case, selfdefensefighting.org takes a bold stance and backs up Larkin, despite opposition from those who can't stomach the grim possibility of real-life brutality falling upon them in an unexpectant instant.
SelfDefenseFighting.org has posted an informative video news review which gives a good run-down of Tim Larkin and Target Focus Training. States Dagny Galt of SelfDefenseFighting.org, "It's worth the few minutes to watch, especially if you are discerning TFT as a possible teaching tool for your own self defense training".
Click Here for the Target Focus Training website and opt-in page
SelfDefenseFighting.org is for people who are serious about being prepared in real-life danger situations. If you are simply looking to be the next MMA groupie to buy some gloves and a bag, keep browsing. Author, Editor, and well-protected person Dagny Galt is dead serious about defining the difference between fighting for sport and fighting for your safety, or perhaps your life. Thusly, Dagny's focus for SelfDefenseFighting.org is on programs that have philosophies and systems purposely and unabashedly in favor of brutality-by-necessity.