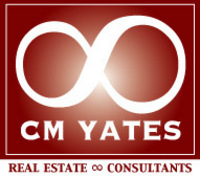 Use your individual retirement account to purchase the top five investments experienced investors prefer...
Denver, CO (PRWEB) November 2, 2010
As investors become increasingly concerned about the risk of stock market losses crippling their retirement savings and the paltry returns offered by more conservative investments, new strategies for stabilizing and increasing earnings in their accounts are more important than ever. For those searching for cutting-edge, easy to implement concepts to re-grow their retirement nest egg quickly, investors are now able to join Entrust New Direction IRA and CM Yates Capital for a free informative webinar on Thursday, November 11th, 2010 at 10:00 AM PST (no sales). Learn why your individual retirement account is not performing as well as it could be and explore simple solutions to boost investment earnings. IRA accounts that are not profitable can be brought back to life with an easy switch to a self directed IRA, combined with "non-traditional", opportunistic, but relatively low risk investment choices such as private money lending and real estate investing in an IRA. You'll learn where to look in today's real estate market for excellent opportunities and how to leverage your credit to buy now.
People with self-directed IRAs can take advantage of both the upside and downside of the current real estate market, effectively diversifying their holdings for tax-free and tax-deferred earnings. There are simple, out-of-the-box solutions every investor can take advantage of. Professional real estate investor, Chris Yates, will explain how to avoid some of the hassles of investment property, buy now even if you can't access the historically low interest rates, use your individual retirement account to purchase the top five investments experienced investors prefer…all to help you re-grow your retirement wealth more quickly. Entrust New Direction, a leading self directed IRA custodian, partners in this exciting presentation and leads you through the basics: what is a Roth IRA, what are the advantages of a self directed IRA, and how to choose the best individual retirement account to secure your future and retire comfortably. The free webinar is for educational purposes only, and beginners through advanced investors are invited to attend. Now is the best time in history to buy investment real estate. Learn the tips and tactics for success at this new webinar event for self-directed IRA investors, or those with traditional or Roth IRA's who are seeking alternatives and fresh ideas. The presenters promise no sales pitch; just thoughtful ideas and expert advice that can open up your opportunities and shelter your retirement capital, empowering you to succeed. If you are counting on your individual retirement account to secure your future, don't miss this presentation. Sponsored by SelfDirectedIRAStore.com, one of the nations leading informational websites for retirement investors. Sign up now at http://cmyatescapital.com. Space is limited. Mark your calendar for this free web event, Thursday, November 11th, 2010 at 10:00 AM (PST).
###